Your Weather in 60 Seconds with Zach 11 29 19
The departing cold low that brought rain to the region over the past few days may throw a few more showers at us Friday. Fast on its heels, a warmer, but wetter storm will arrive this weekend. There is potential for heavy rain in the coastal mountains on Sunday. The active weather pattern will continue into next week with several rounds of rain and more seasonable temperatures.

Overnight: Partly cloudy with a few sprinkles/flurries over the hills. Chilly, with coastal lows in the mid 30s to low 40s and upper 20s to mid 30s inland. Patchy frost away from the immediate coast and some fog possible in open, low areas.

*Frost Advisory*
The National Weather Service has issued a Frost Advisory from 10PM tonight until 9AM Friday for the Santa Clara Valley (in Santa Clara County).

Expect temperatures in the low to middle 30s. Isolated locations may drop to the upper 20s.

Frost could kill sensitive outdoor vegetation if left uncovered. Sensitive populations may be adversely impacted by the cold temperatures.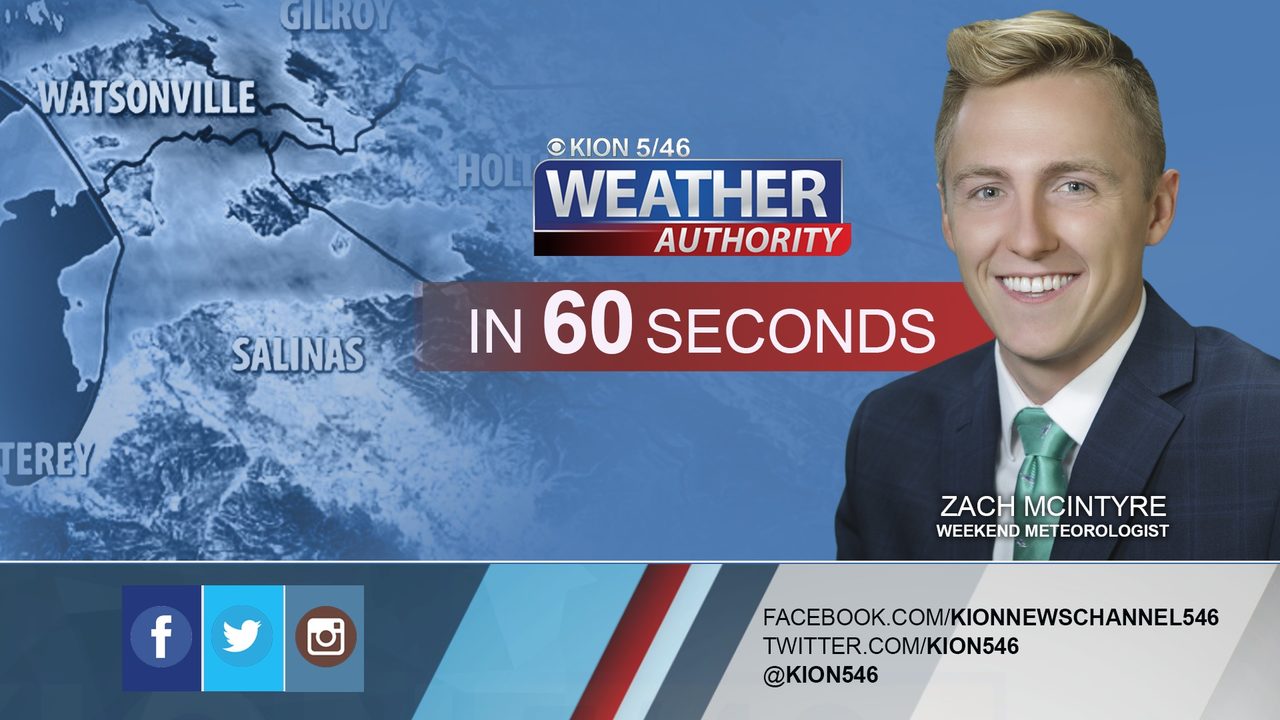 Friday: Becoming partly cloudy with an isolated shower or two possible moving in off of the ocean. Snow possible above 2,000ft with any shower. Chilly with highs in the mid 40s to mid 50s.

Saturday: Increasing clouds with light rain spreading over the area in the afternoon. Highs in the 50s. Rain will become moderate to heavy overnight in the coastal mountains. Gusty winds likely after dark, especially along the exposed coast and over the ridgetops.

Extended: Periods of rain, heavy at times on Sunday with showers likely lingering into Monday. Temperatures will be more seasonable. Additional rain chances Wednesday/Thursday.


The outlook from the Climate Prediction Center for December 6th - 12th calls for the likelihood of ABOVE normal temperatures and ABOVE normal precipitation.

El Niño/La Niña STATUS: Neutral
(Winter) Forecast: Neutral

--------------------------------------------------------------------------
This week's normal temperatures:
--COASTAL CITIES--
LOW: 44ºF HIGH: 62ºF

--INLAND CITIES--
LOW: 38ºF HIGH: 64ºF