Past Winners:
---
Londyn Janisch

November 2023
North Monterey County Middle School

Londyn is an 8th grader at North Monterey County Middle school. She has a 4.0 gpa and is in Leadership, serves as a youth Ambassador and is ASB president. She also plays soccer for her school and for Surf soccer club. My relationship to the student is her mom.
---
Camila Estrada

October 2023
La Paz Middle School

Camila is a 4.0 student 7th Grader at La Paz Middle School. She is actively involved in the community helping coach younger kids learn the game of baseball with Salinas PAL/Junior Giants. She is currently part of the 7th Grade Volleyball team and hopes to join the soccer team in the spring.
---
Caylee Edwards

May 2023
John Gutierrez Middle School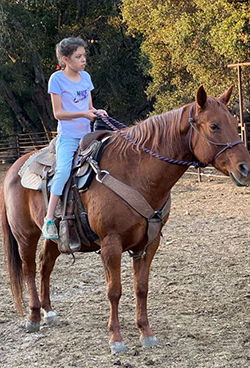 John Gutierrez Middle School. 7th Grade. 3.85 GPA. She rides horses and has cerebral palsy since she was born which limits her lower extremity movements. Horses give her her legs and she loves her animals. She is the sweetest kid ever and will put other people before herself. She doesn't let her disability limit her on accomplishing her dreams. My name is Sarah Goken I am the aunt to Caylee and she has taught me so much in life.
---
Zaniyah Washington

March 2023
JC Crumpton Elementary School

Zaniyah is a sixth grader at JC Crumpton Elementary School. She is a 4.0 gpa student and is so outstanding that she teaches and guides her classmates when the teacher is out. When not in the classroom, she's active in sports, does conflict manager where she keeps younger students safe on campus during recess, and volunteers at the Marina Youth Center for Marina Pal Basketball. As her older sister, I recognize Zaniyah's sweet acts of kindness and feel she is the most deserving of this scholarship. So proud of her!
---
Antonia Dorado

Febuary 2023
Mission Park

Antonia attends Mission Park, with a gpa of 3.0 or better. Antonia came in 2nd in school spelling bee this year. She excels in school and volunteers with her grandma at church.
---
Julia Stenvick (Tied)

January 2023
Carmel High Schooll

Carmel High School 11th Cachagua Volunteer Fire Department member Last report card 4 Bs and 2 As honors classes Resident of Tassajara Carmel Valley National Charity League Chapter officer Mid-Valley Farmers Market Information Publicity Dance student and choreographer Presidents Bronze Award for volunteerism 2022 Nominated by Grandmother
Isaiah Diaz Garife (Tied)

January 2023
North Monterey County High School

Isaiah Diaz Garife is in 11th grade at North Monterey County High School. He holds a 4.0 G.P.A. Isaiah also is enrolled in college courses at Hartnell College during the summer. He is part of a clean up youth group at a local Church in his town. In addition, he is currently competing in Skills U.S.A for Administration of Justice. He was selected 2nd team all league for defensive line. Isaiah is a diligent, hard working, respectful, and motivated student. To conclude he holds a strong faith in God. He hopes to continue his education into obtaining a doctorate degree.
---
Tiana Alvarez

December 2022
North Monterey County High School

Tiana is a 12th grader at North Monterey County High School in Castroville, CA. She is involved in many clubs and community organizations. Tiana is part of ASB and is also Senior Class President. She is a part of SVMH Health Explorers, and was able to organize a community supplies drive for students all around the Monterey County. On top of the several clubs she is a part of, she has also maintained a 4.22 GPA. Tiana is pursuing a career in the healthcare field, and has prepared herself by taking rigorous college coursework and being a part of SkillsUSA. Tiana is kind and empathetic, and has been a role model to many students at our site.
---
Audreyna Ruiz

November 2022
Alisal High School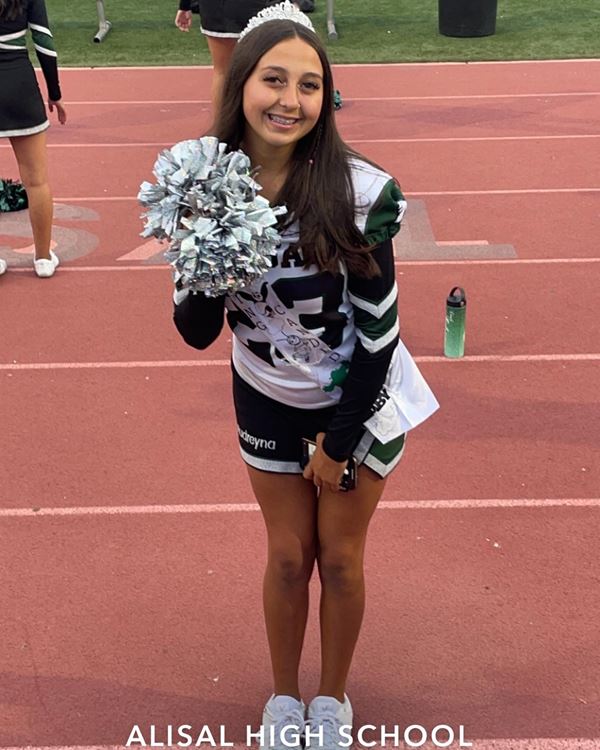 Audreyna is a 10th grader at Alisal High school. She is a scholar athlete with a 4.0 gpa, Jv cheer captain, plays basketball, does track and field and also does competitive cheer after school. In her free time she volunteer coaches Alisal Eagle pee wee cheer. She is my daughter and an amazing younger sister to 2 brothers and an incredible big sister to her younger sister. She is an amazing person inside and out.
---
JC Escutia

October 2022
Palma High School

JC attends Palma School, is a 3 sport athlete and has a 3.5 GPA. JC is involved in ASB class officer, core leader, Know you matter club and is an active volunteer as a coach for our youth in the community. He is a great leader, mentor and role model to our youth. JC leads by example, works hard in the classroom and on the field. I am a board member from Steinbeck Tigers organization nominating JC.
---