Illegal border crossings plunge among Cubans, Nicaraguans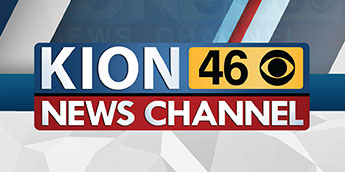 By ELLIOT SPAGAT
Associated Press
SAN DIEGO (AP) — U.S. authorities have seen a 97% decline in illegal border crossings by migrants from Cuba, Haiti, Nicaragua and Venezuela since Mexico began accepting those expelled under a pandemic-era order, the Biden administration said Wednesday.
The announcement came one day after Texas and 19 other Republican-led states sued to stop widescale humanitarian parole for citizens of those four countries who apply online, fly to the United States and find a financial sponsor.
The administration said Jan. 5 that it would admit up to 30,000 people a month from Cuba, Haiti, Nicaragua and Venezuela for two years with authorization to work. At the same time, Mexico agreed to take back the same amount from those countries who enter the U.S. illegally and are expelled under Title 42, which denies them rights to seek asylum, with the stated goal of preventing the spread of COVID-19. Border crossings by migrants from those four nations had risen sharply, with no easy way to quickly return them to their home countries.
"These expanded border enforcement measures are working," said Homeland Security Secretary Alejandro Mayorkas. "It is incomprehensible that some states who stand to benefit from these highly effective enforcement measures are seeking to block them and cause more irregular migration at our southern border."
U.S. authorities stopped migrants from Cuba, Haiti, Nicaragua and Venezuela an average of 115 times a day along the Mexican border during a seven-day period that ended Tuesday, down from a daily average of 3,367 during the week that ended Dec. 11.
The Texas-led lawsuit seeks to stop large-scale humanitarian parole for those four countries, which may total 360,000 people a year. It has been assigned to U.S. District Judge Drew Tipton in Corpus Christi, an appointee of Donald Trump who has ruled against President Joe Biden on who to prioritize for deportation.
"This unlawful amnesty program, which will invite hundreds of thousands of aliens into the U.S. every year, will only make this immigration crisis drastically worse," Texas Attorney General Ken Paxton said in a news release.
By law, Homeland Security may parole migrants into the United States "only on a case-by-case basis for urgent humanitarian reasons or significant public benefit."
So far, 1,700 Cubans, Nicaraguans and Haitians have reached the United States on humanitarian parole under the policy changes announced this month, and thousands more from those three countries have been approved, administration officials told reporters on a conference call on condition of anonymity. The number of Venezuelans was not immediately available.
Roberto Velasco, Mexico Foreign Relations Department's director of North American affairs, echoed Mayorkas' comments that the recent changes are a success.
"The measures announced by the United States have begun delivering important results with the twin objectives of opening avenues to regular migration and also considerably reducing risks associated with irregular migration flows," he wrote Tuesday in Mexico's Excelsior newspaper.
A surge in Cuban and Nicaraguan arrivals in December led to the highest number of illegal crossings recorded during any month of Biden's presidency, the administration reported last week. Authorities stopped migrants 251,487 times along the Mexican border in December, up 7% from November and up 40% from the same period a year earlier.
Homeland Security said Wednesday that January numbers were "on track" to be the lowest since February 2021, Biden's first full month in office.