Rogers shuts down Diamondbacks in Marlins' 5-1 victory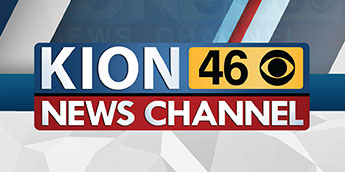 MIAMI (AP) — Trevor Rogers allowed one run in six-plus innings and the Miami Marlins beat Madison Bumgarner and the Arizona Diamondbacks 5-1 on Friday night.
Garrett Cooper and Bryan De La Cruz had three hits each for the Marlins, who won their third straight.
After being unable to complete five innings in his first two starts of the season, Rogers (1-2) limited the Diamondbacks to five hits. He struck out seven and walked one in a game that was over in 2 hours, 11 minutes and drew an announced crowd of just 10,961.
"I knew where my stuff was in my first start of the beginning of the year and the stuff wasn't just going my way," Rogers said. "I put my work in and trusted the process. Really glad where my stuff was (Friday) and really happy with the production."
Cooper's RBI single capped a five-run fourth against Bumgarner (0-2), the Arizona starter, whose ERA rose to 7.90. Opponents are now batting .321 against him.
The left-hander kept Miami scoreless until Jacob Stallings' two-out RBI single. Garrett Hampson then followed with a run scoring double and Jon Berti's two-RBI double made it 4-0.
"There's just a confidence among this group," Stallings said. "It's been fun. We've had a tough schedule to open the season and we're holding our own for sure."
Bumgarner rebounded from the difficult fourth and pitched a perfect fifth. Arizona manager Torrey Lovullo pulled Bumgarner after 82 pitches in his longest outing of the season.
"I just felt he had done his job at that point," Lovullo said. "There was a little bit of wear and tear on his body in that fourth inning."
Rogers allowed consecutive singles against Evan Longoria and Corbin Carroll to start the seventh and was relieved by Huascar Brazoban. Gabriel Moreno's RBI fielder's choice off Brazoban scored Longoria from third.
Dylan Floro pitched a perfect eighth and A.J. Puck followed with a scoreless ninth to complete the six-hitter.
"I don't want to kill 'em," Schumaker said of using Floro and Puk in the non-save role. "But when there are games to be won, you win them."
The Marlins are 2-0 in their throwback teal uniforms this season.
EXTRA EFFORT
Jean Segura extended the Marlins' fourth by running out a grounder that could have resulted in a double play to end the inning. Diamondbacks third baseman Longoria forced De La Cruz at third for the second out but Segura beat Longoria's throw to first.
LONGER THIS TIME
In his previous Miami outing last May, Bumgarner was ejected after the first inning when he exchanged words with first base umpire Dan Bellino during a glove inspection. Bellino, who later apologized for tossing Bumgarner, is not working the current series.
FIRST PITCH FROM FIRST EVER
Twenty-five year major league pitcher Charlie Hough threw the ceremonial first pitch before the game. Hough started the Marlins' inaugural game in 1993.
TRAINER'S ROOM
Diamondbacks: LHP Joe Mantiply (left arm fatigue) continues to increase his pitch count in rehab outings at Double-A Amarillo. Further evaluation on Mantiply's possible return will be made after his next appearance Saturday.
Marlins: OF Jorge Soler exited in the bottom of the seventh because of low back tightness. … INF Luis Arraez (left index finger laceration) sat out but plans on returning to the lineup Saturday. … OF Jazz Chisholm Jr. had the night off. … RHP-Johnny Cueto (right biceps tightness) is slated to throw a bullpen session Saturday in Jupiter. … RHP Sixto Sánchez (right shoulder surgery) is scheduled to throw in an extended spring training game Saturday.
UP NEXT
RHP Ryne Nelson (1-0, 4.91) will start the second game of the series for the Diamondbacks on Saturday while the Marlins will go with LHP Braxton Garrett (0-0, 4.70).
___
AP MLB: https://apnews.com/hub/MLB and https://twitter.com/AP_Sports