Arraez's RBI single lifts Marlins past Diamondbacks 3-2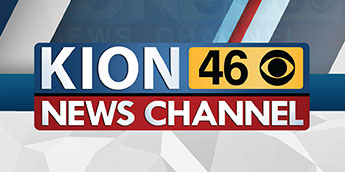 MIAMI (AP) — Luis Arraez hit a tiebreaking pinch-hit single in the seventh inning and the Miami Marlins rallied to beat the Arizona Diamondbacks 3-2 on Saturday.
Avisaíl García had two hits and Garrett Hampson homered for the Marlins, who won their fourth straight.
Scott McHugh (0-2) relieved Arizona starter Ryne Nelson to start the seventh and allowed García's leadoff double. García scored on Jean Segura's one-out RBI single that tied it at 2-2. Nick Fortes' single advanced Segura to third before Arraez's soft liner landed in center.
Arraez didn't start for the second straight game because of a left index finger laceration but was available for one at bat.
"In the bottom of the sixth inning, they told me to be ready to pinch hit," Arraez said. "I went there and did my thing. I just wanted to put the ball in play."
The AL batting champion, acquired from Minnesota Jan. 20, has started the season at a 24-for-47 clip and is hitting .511.
"When I was seven or eight years old was the last time I hit that high," Arraez said. "Right now, I'm just excited and happy about hitting .500 but especially helping my team win."
Gabriel Moreno's RBI single in the top half put the Diamondbacks ahead. Corbin Carroll hit a leadoff double against Matt Barnes and advanced on a balk by the Marlins reliever. Andrew Nardi (1-1) relieved Barnes after Moreno reached and got two outs around two walks that loaded the bases. Huascar Brazoban followed and pitched a perfect eight. Tanner Scott closed with a perfect ninth for his first save.
After losing a club record 40 one-run games in 2022, the Marlins are 4-0 this season in wins by the slightest margin.
"They're believing they can win and compete against anybody," Marlins manager Skip Schumaker said. "There's a lot of guys picking each other up right now and it's impressive to watch."
Nelson allowed one run and five hits and struck out four in six innings.
Christian Walker's sacrifice fly in the first gave Arizona an early lead. Ketel Marte was hit by a pitch and advanced on Lourdes Gurriel Jr.'s one-out double before Walker's fly ball to left gave the Diamondbacks their first lead of the series.
"These types of games are built on momentum," Diamondbacks manager Torey Lovullo said. "You can strike first and get out to an early lead and you keep pressing. The Marlins are a good team. They don't shut down."
The Marlins tied it on Hampson's solo shot in the fifth. Hampson, who started for Arraez, hit a 3-2 pitch from Nelson that landed inside the foul pole in left for his first homer.
Miami starter Braxton Garrett was lifted after Walker's two-out single in the sixth. The left-hander gave up one run and four hits, struck out five, walked one and hit a batter.
"One thing I've been proud of myself these last two starts, I've been in a decent amount of trouble and I've beared down, continue to make pitches and believe in my stuff," Garrett said.
EARLY INJURY SCARES
Training staffs from both clubs had a busy first inning. Marte needed assistance after getting plunked on the right foot by a slider from Garrett. Marlins center fielder Jazz Chisholm Jr. favored his right leg when he collided with the wall while chasing Gurriel's double.
In the bottom half, Diamondbacks catcher Moreno also required a visit from team trainers after García's bat struck his glove hand.
TRAINERS ROOM
Diamondbacks: C Carson Kelly (right forearm fracture) continues in the treatment phase but has started to play catch. He could resume light baseball activities next week.
Marlins: OF Jorge Soler (low back tightness) didn't play after exiting in the seventh inning Friday. … INF Joey Wendle (strained right intercostal) is hitting off the tee and doing defensive drills.
UP NEXT
RHP Zac Gallen (1-1, 4.58) will start the final game of the series for the Diamondbacks on Sunday and will face former minor league teammate RHP Sandy Alcantara (1-1, 5.79). Gallen and Alcantara were in the St. Louis Cardinals organization before being dealt for Marcell Ozuna after the 2017 season. Gallen subsequently was traded to Arizona for Chisholm. ___
AP MLB: https://www.apnews.com/hub/MLB and https://www.twitter.com/AP_Sports