Santa Cruz police investigate shooting, find suspected drug dealer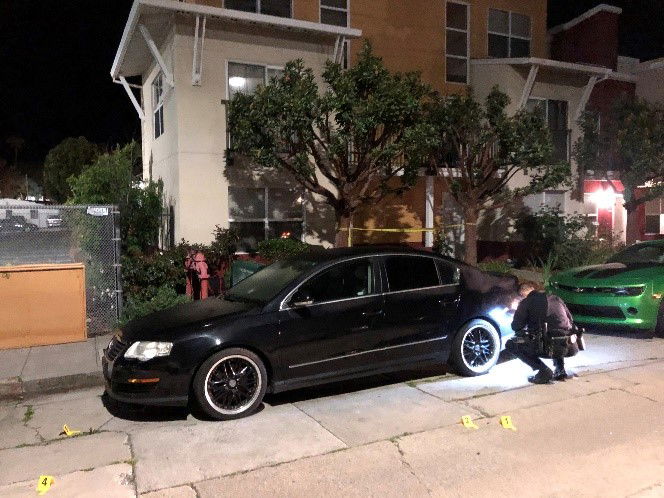 SANTA CRUZ, Calif. (KION) Police in Santa Cruz are investigating a shooting that left a man with multiple gunshot wounds, and during the investigation, officers arrested a suspected drug dealer.
Police responded to the 100 block of Leibrandt Avenue at around 12:15 a.m. Tuesday after receiving multiple reports from people who said they heard gunshots.
When they got there, officers said they found a man with multiple gunshot wounds. He was taken to a Bay Area trauma center for treatment and is in stable condition.
While at the scene, police said officers spoke to witnesses and collected evidence. Detectives are now following up and looking for video evidence. They are also following up on any possible ties to gang activity, but right now, police do not have a description of the suspect.
While investigating at the scene, officers found a man running through the apartment complex.
The man, identified as Eduardo Diaz, is on probation for drug sales, and police said he had heroin packaged for sale, a scale and more than $1,200 in cash on him.
Diaz was arrested and charged with having a controlled substance for sale.
Anyone with information about the shooting is asked to call Santa Cruz Police at 831-420-5820.