MOCO Peace Officers Association holds police procession to celebrate fallen officers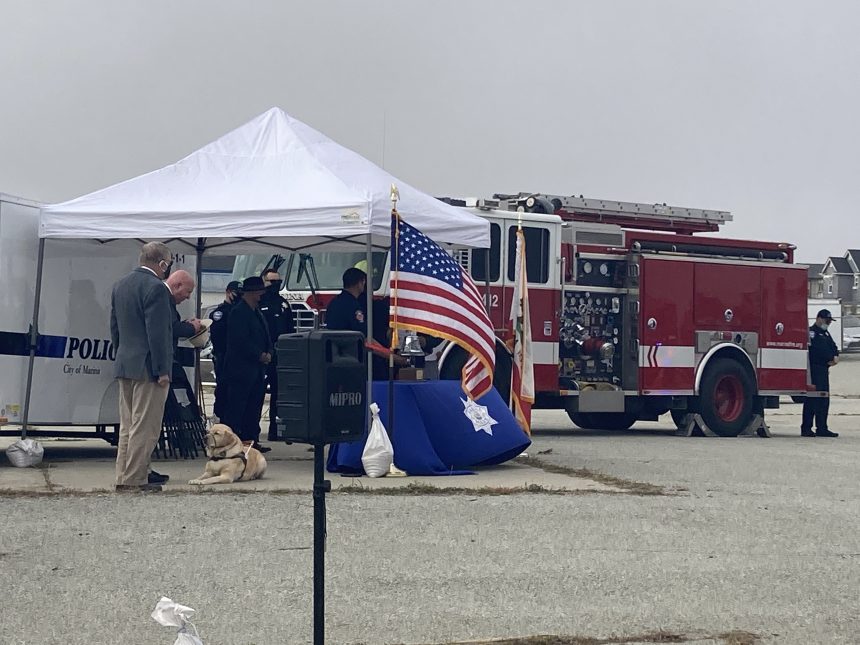 SALINAS, Calif. (KION) On Tuesday, The Monterey County Peace Officers Association held the largest police procession in the history of the MCPOA.
The event was hold to honor 21 officers that lost their lives in the line of duty including Santa Cruz County Sergeant Damon C. Gutzwiller, who was killed in an ambush attack by suspected gunman Steven Carrillo in Ben Lomond.
For Officer Chris Johnson from the Marina Police Department, it was a special occasion.
"People were stopping their cars in traffic, pulling over, jumping right out and standing at attention, saluting. We had people with flags and holding up signs. With COVID and people being locked up, we don't get to see that very much," said Johnson.
Sergeant Andy Rosas says the job comes with uncertainty and danger.
"The job of a police officer is unpredictable, we never know what we're going to walk into on any given day, as scary as it is to think, we don't know if we're going to return home to see our family at the end of the day," said Rosas.
The President of the Monterey County Peace Officers Association, Michael Kimball, says it's also important to think of the family members that are affected.
"We also don't recognize, to the depth that we should, their family members who support them," said Kimball.
They also honored the recent deaths two officers in San Luis Obispo and Stockton.