Top 10 highest-paid sports announcers

Axelle/Bauer-Griffin/FilmMagic // Getty Images
Top 10 highest-paid sports announcers
Tom Brady attends a film premiere.
Television revenue has exploded in the past 25 years, surpassing ticket sales as the main revenue driver for sports like the NFL. As a result, play-by-play announcers, color commentators, and studio hosts have seen their salaries grow exponentially. John Madden became one of the first multi-million dollar commentators in the early 2000s, when he accepted a $5 million per season offer from ABC to call Monday Night Football games in 2003. His big payday set the stage for escalating contract offers in the past twenty years. As of today, 18 sports analysts, commentators, and play-by-play specialists make $6 million or more each year from major networks.
​​​​​​ To find out which on-air sports personalities are paid the most, OLBG compiled information from press releases, interviews, and publications including Sports Illustrated and Front Office Sports.
---

Carmen Mandato // Getty Images
10. Jim Nantz
im Nantz reacts during the first half in the game between the Florida Atlantic Owls and San Diego State Aztecs.
– Sports Play-By-Play for CBS, $10.5 million per year
Nantz's career may, in fact, be winding down, evidenced by the fact that he is stepping down from calling men's basketball Final Fours in the future. But his exit from March Madness doesn't mean that the iconic play-by-play veteran is stepping away from sports altogether. Despite a career that began all the way back in early 1980s, he continues to call PGA Tour events, including the Masters, for CBS and will be partnering with Tony Romo again this fall calling NFL games.
---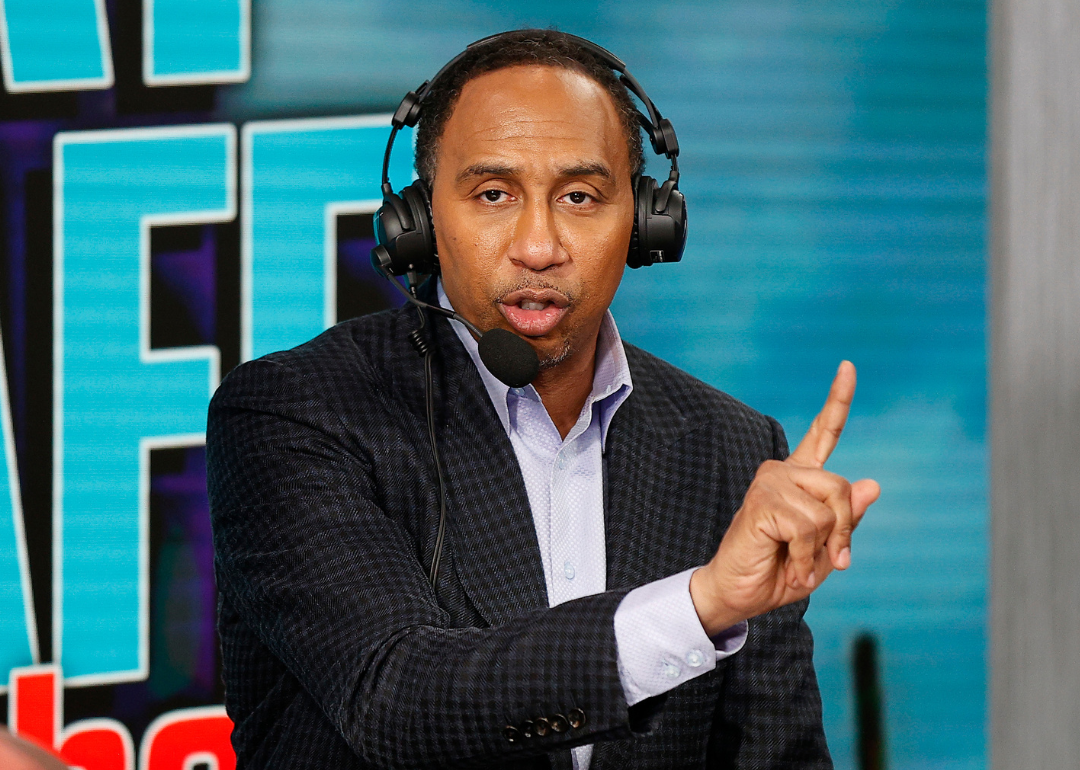 Mike Lawrie // Getty Images
9. Stephen A. Smith
Stephen A. Smith speaks on radio row ahead of Super Bowl LVII.
– Sports Commentator for ESPN, $12 million per year
While many of the commentators, announcers, and studio hosts on this list focus solely on one sport or only work during one sporting season, Stephen A. Smith is seemingly grinding away year-round. The sports analyst has hosted a multitude of shows for ESPN over the years including First Take and appears regularly on ESPN institutions like SportsCenter and NBA Countdown. The former newspaperman weighs in on sports stories of the day, but he is famously plugged into the NBA. He is often cited alongside Skip Bayless as one of the modern-day pioneers of the one-on-one sports debate format.
---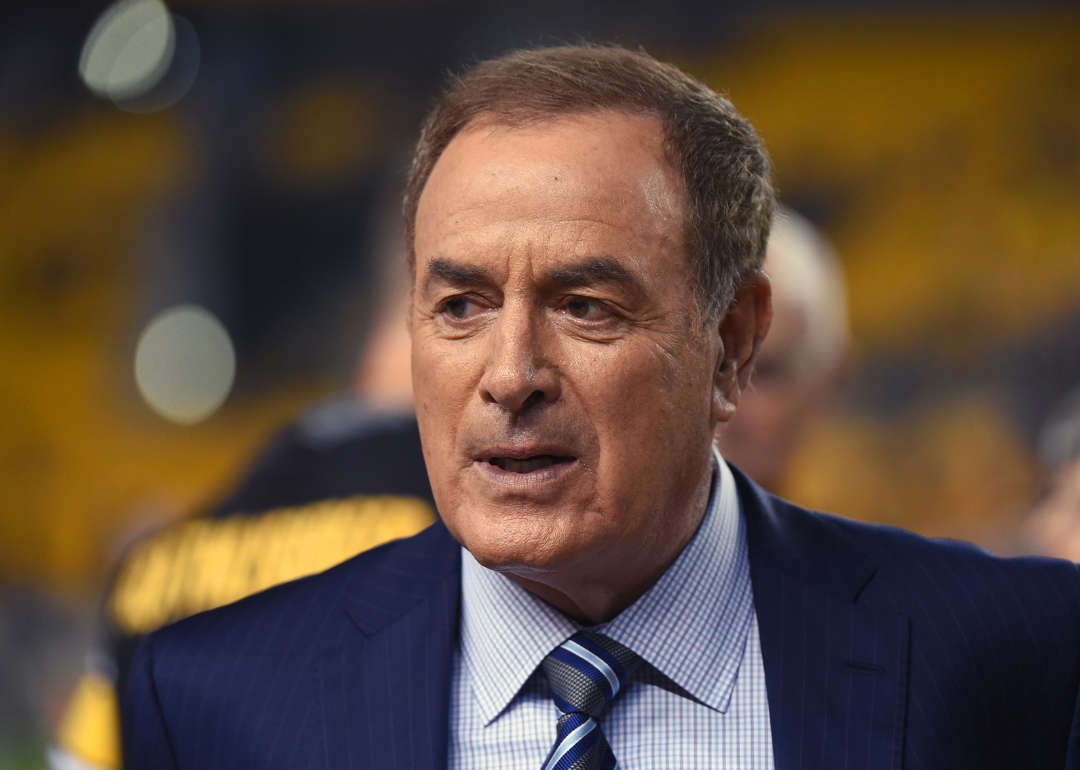 George Gojkovich // Getty Images)
8. Al Michaels
Al Michaels looks on from the sideline before a game.
– Pro Football Commentator for Amazon, $15 million per year
In the booth for Thursday Night Football games, Michaels is the legendary play-by-play man, best known for the Miracle On Ice call, is a five-time Sports Emmy Award winner and has worked for the three major terrestrial networks (ABC, CBS, NBC) as well as Amazon. In addition to pro football, he has covered baseball, basketball, ice hockey, horse racing, and boxing.
---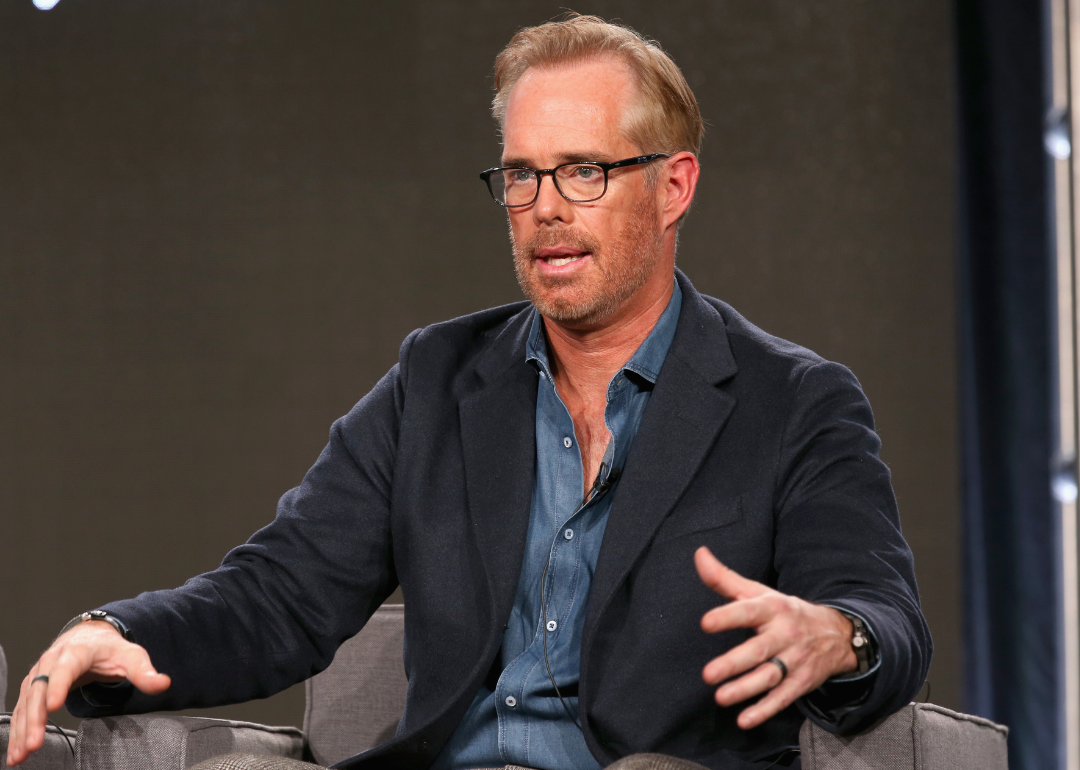 Phillip Faraone/Getty Images for DIRECTV
7. Joe Buck
Host Joe Buck of AT&T's Original Series 'Undeniable with Joe Buck' speaks onstage.
– Pro Football Commentator for ESPN, $15 million per year
Buck has been calling play-by-play since 1989, mainly covering baseball and professional football. He worked exclusively for Fox and Fox Sports from 1994 through 2021, before making the move with Aikman to ESPN. Unlike many of the people featured on this list, Buck has an impressive trophy shelf. He has won nine Sports Emmys, including eight for his play-by-play work and one as a studio host.
---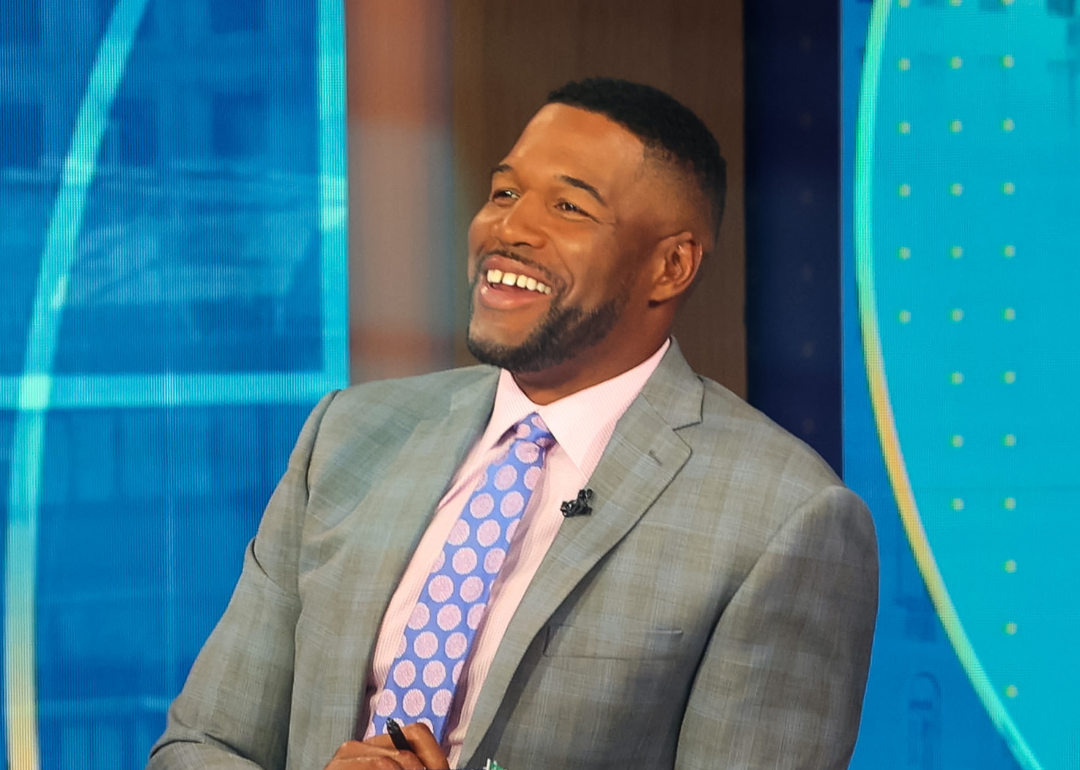 Jose Perez/Bauer-Griffin // Getty Images
6. Michael Strahan
Michael Strahan appearing on the 'Good Morning America' Show.
– Pro Football Studio Host for FOX, $17 million per year
Pre and post-game studio shows have been a staple of the major networks for years, and Strahan has climbed the mountain as the highest-paid personality on any of them. Not only does he work Sundays for FOX, but he also makes $20 million a year as a host of Good Morning America. When you toss in guest appearances on other shows, it's conceivable that he could be the highest-paid sports and entertainment personality on television in the world in a given year. 
---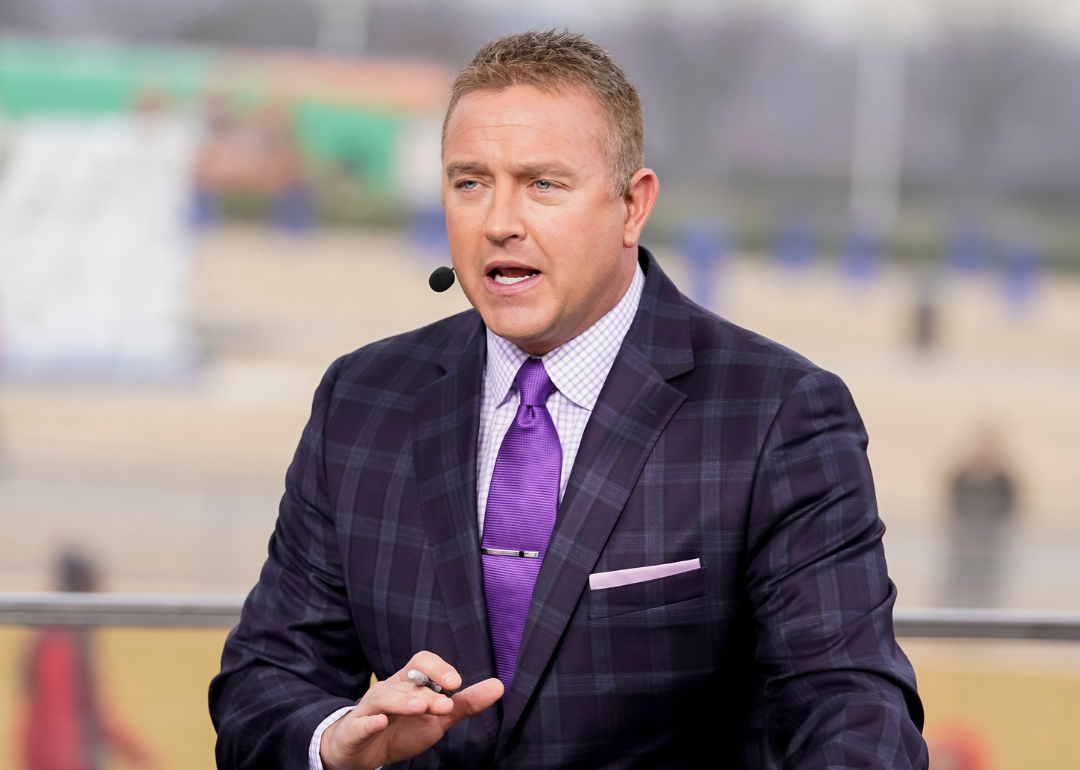 Steve Limentani/ISI Photos // Getty Images
5. Kirk Herbstreit
Kirk Herbstreit at ESPN College Game Day during a game between Georgia Bulldogs and LSU Tigers.
– Football Commentator for ESPN/Amazon, $18 million per year
Herbstreit has been a household name dating back to his debut on ESPN's College Gameday in the 1990s. Since then he's parlayed that success into the broadcast booth calling both college football and NFL games. When you combine his salaries from Amazon which pays him to call Thursday Night Football games and ESPN, he slides into a third-place tie with former quarterbacks Tony Romo and Troy Aikman on the salary totem poll. 
---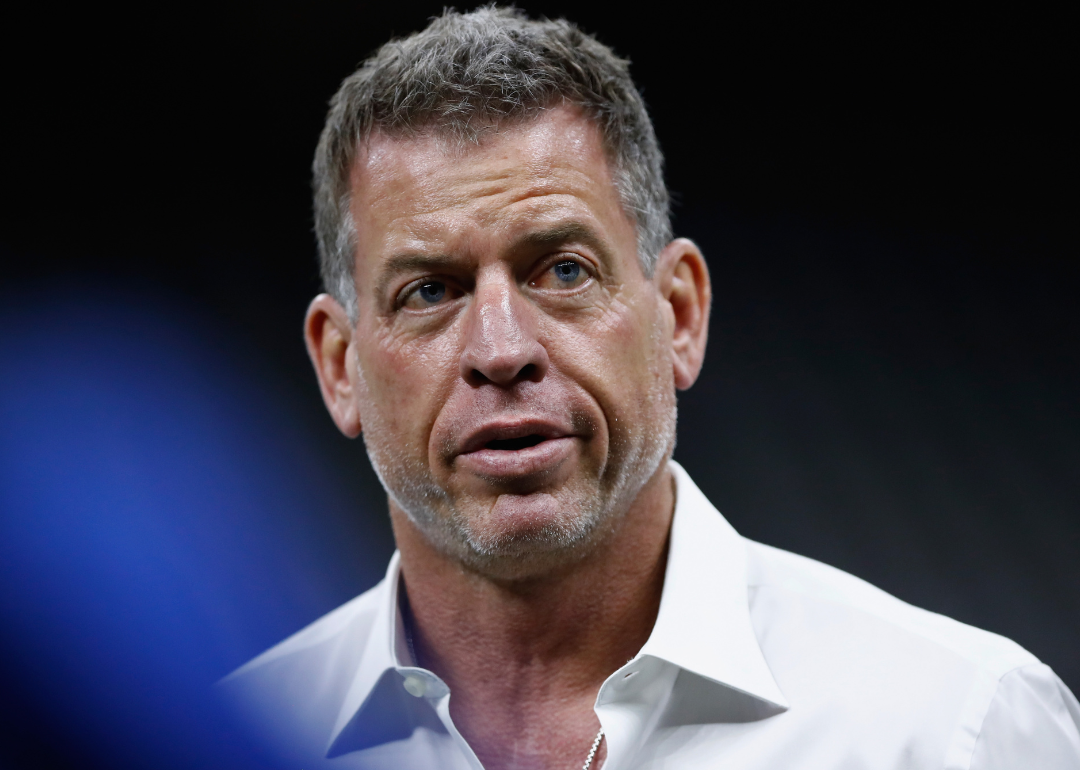 Wesley Hitt // Getty Images)
4. Troy Aikman
Troy Aikman attends the game between the Los Angeles Rams and the New Orleans Saints.
– Pro Football Commentator for ESPN, $18 million per year
It's good to be a former Dallas Cowboys quarterback apparently. Aikman has found a home in the broadcast booth and has quickly become one of the NFL's highest-paid color commentators. Aikman spurned FOX for ESPN last fall and became the voice of Monday Night Football alongside his trusty partner Joe Buck. The three-time Super Bowl-winning quarterback has been calling NFL games since 2001. 
---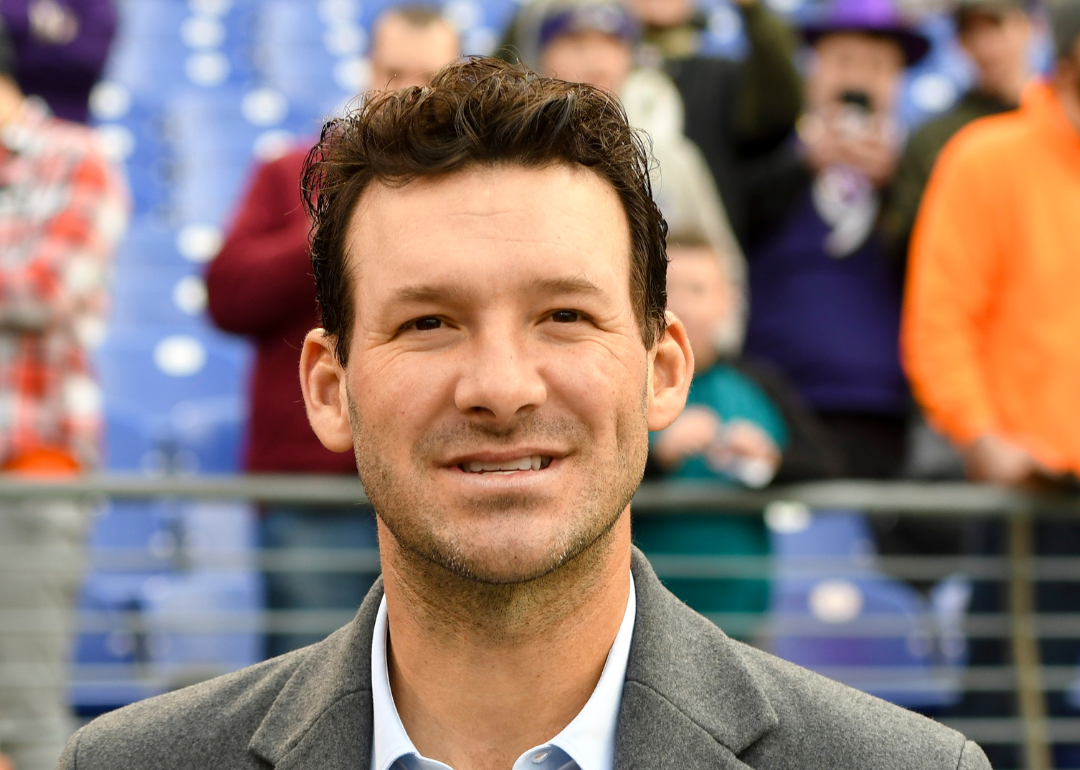 Mark Goldman/Icon Sportswire via Getty Images
3. Tony Romo
BALTIMORE, MD – DECEMBER 30: American broadcaster and former NFL quarterback, Tony Romo watches the Cleveland Browns and the Baltimore Ravens warm up prior to their game.
– Pro Football Commentator for CBS, $18 million per year
The former starting quarterback for the Dallas Cowboys made a little over $127 million during his playing days. By the end of his ten-year contract with CBS, which is set to end in 2030, he will have made $180 million from commentating on NFL games. He is paired with industry veteran Jim Nantz on Sundays in the fall. The four-time Pro Bowl quarterback has proven adept at explaining the intricacies of football to a general audience and continues to predict play calls before they happen. 
---

Icon Sportswire // Getty Images
2. Jim Rome
Jim Rome hosting his radio show from Radio Row in Super Bowl XLIV Media's center.
– Sports Commentator for CBS, $30 million per year
The long-time radio and television host has built himself an empire and found a lucrative home at CBS. CBS Sports Network syndicated his radio show in 2018 and since then his overall reach and exposure have grown exponentially. A veteran of both TV and radio, Rome has spent the majority of his career as a one-man act, from his days at ESPN hosting "Rome Is Burning" to the "Jim Rome Show" which currently airs on CBS Radio. 
---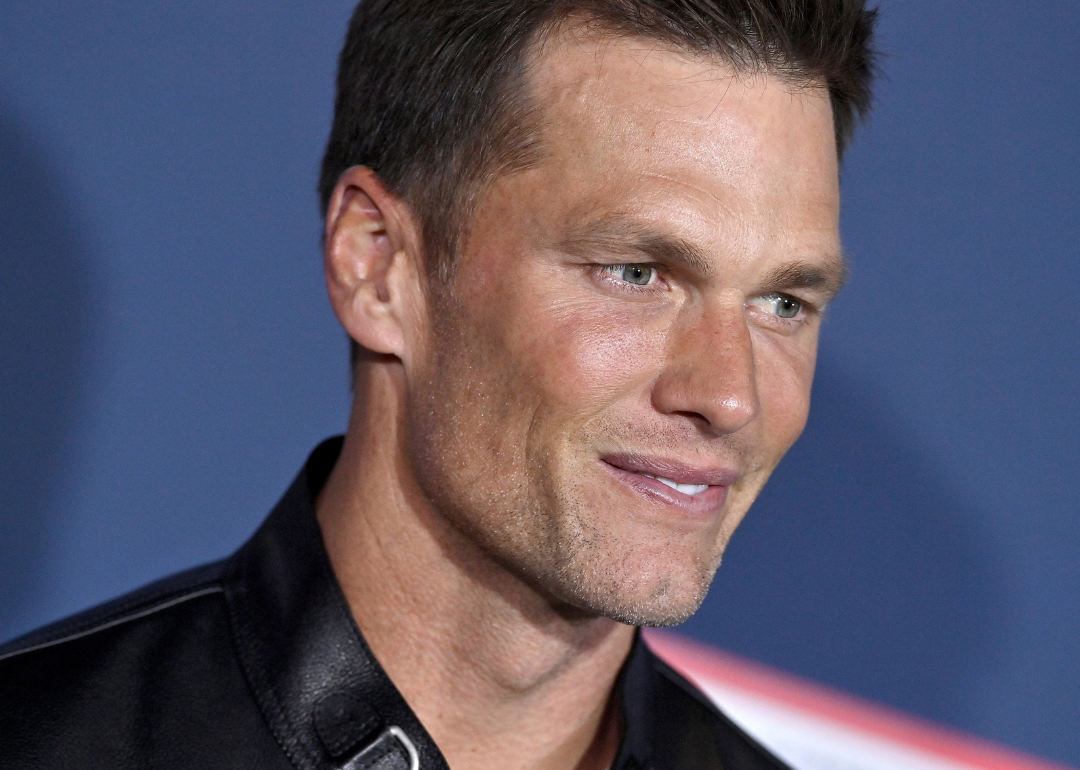 Axelle/Bauer-Griffin/FilmMagic // Getty Images
1. Tom Brady
Tom Brady attends the Los Angeles Premiere Screening of Paramount Pictures' "80 For Brady".
 – Football Commentator for Fox Sports, $37.5 million per year
Tom Brady's industry-leading contract will make him more money by the end of his ten-year deal ($375 million for 10 years) than he made during his legendary playing career ($332.9 million). According to sources, ESPN was also very interested in signing Brady, which undoubtedly drove up his market value. It is still unclear when he will begin calling games for Fox or Fox Sports and if those games will include NFL contests. He could be in the booth as early as this fall or sometime in 2024 according to reports.
Methodology
All salary data was obtained by OLBG veteran researcher Dan Tracey. Sources included press releases from the networks themselves, quotes made on the record by the individuals listed above, and third-party reporting from sources including Sports Illustrated, CNBC, the New York Post, and Front Office Sports.
This story was produced by OLBG and reviewed and distributed by Stacker Media.
---