Hollister City Council approves severance deal for former city manager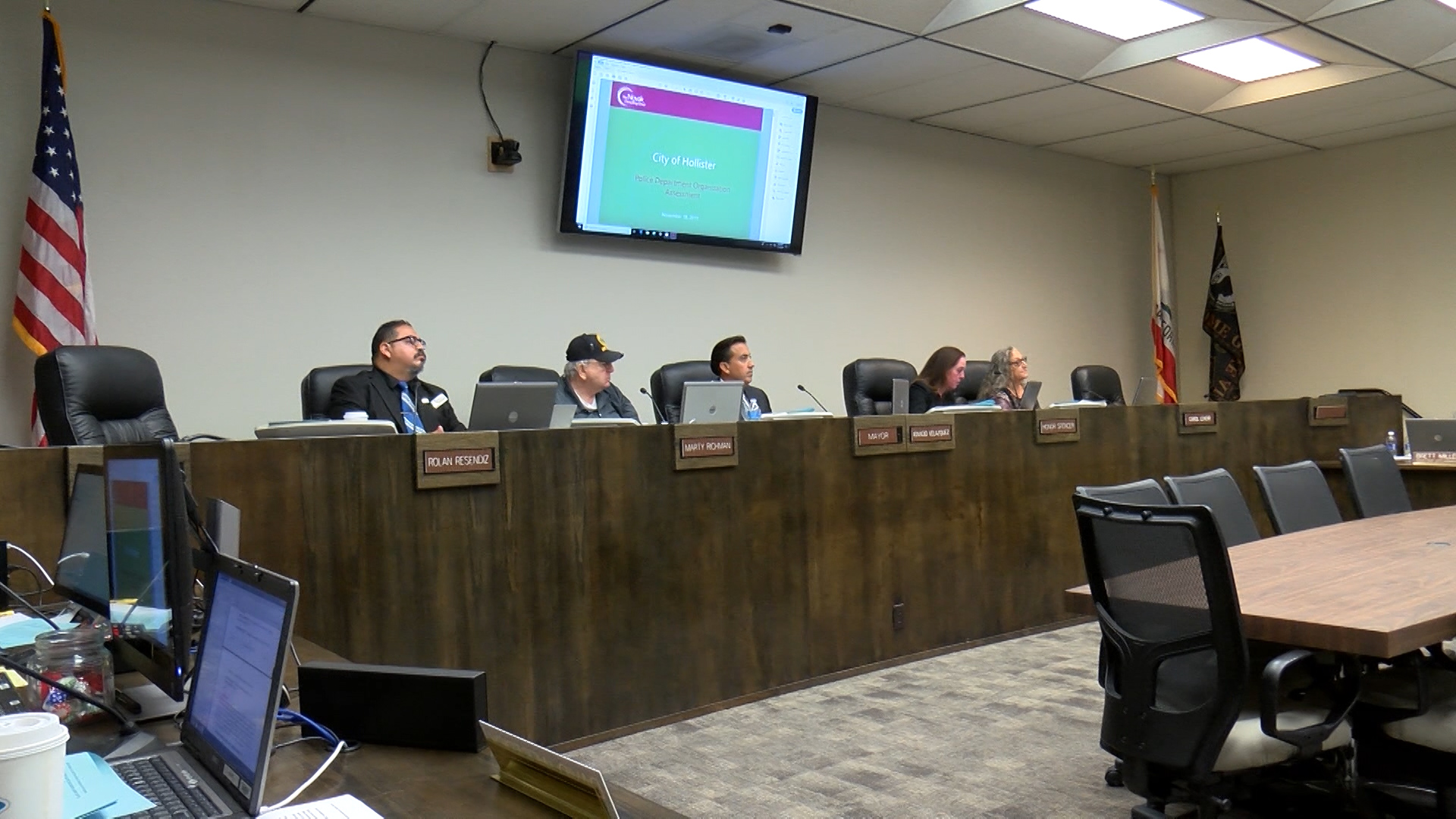 The Hollister City Council Monday approved a $25,000 payment to the former city manager in a severance plan to avoid possible legal action. The decision to approve the plan narrowly passed in a 3 to 2 vote.
Former Interim City Manager Paul Eckert resigned from the position after just 8 days with the city.
Multiple councilmembers issued appologies for hiring Eckert at the council meeting.
"I do apologize to this community. I did not do my homework. Should have done it," said Councilmember Honor Spencer.
All the controversy here surrounds past allegations of sexual misconduct against Eckert at his former job in Sioux City, Iowa more than 10 years ago.
Some in the community have been demanding answers for why Eckert was hired in the first place and why he's getting this money now.
"I don't think anyone should be paid 25,000 dollars for doing absolutely nothing because their past baggage has cost them a position in our leadership," said concerned resident Cheryl Vaughan-Booth.
According to the resolution for the deal, "the City Council finds that resolving the potential or actual dispute by settlement is substantially less costly than litigation."
Mayor Ignacio Velazquez said Eckert was pushed out after the city voted to give him the job.
"We found somebody that we felt was the right person for the job, and some people came out and slandered him with some false allegations and now, we're paying this person 25,000 to go away. It's not fair to the tax payers, it's not fair to anyone else," Velazquez said.
According to court documents, a former co-worker claims Eckert created a "sexually hostile work environment" in the early 2000s, by unwelcomely touching her arms and shoulders and emailing messages with sexual innuendos.

She filed a retaliation lawsuit against Eckert, claiming she was transferred and demoted after reporting the hostile work environment.

The Sioux City Journal reports the city settled that case for $300,000.
"I spoke to the investigator myself and they made it clear there was no sexual harassment they could find." "At the end of the day, the city decided it was cheaper to settle the lawsuit than to go along with the lawsuit; that's all this was," Velazquez said.
But some concerned residents are calling for more transparency.
"You know what, if you spoke to people, give us names, give us documentation, give us the proof. Don't just say, 'this is what I found out by myself, one person,'" Vaughan-Booth said.
In his resignation letter, Paul Eckert wrote that the city manager selection process resulted in "incredible professional damage," and he added he will "likely take legal action against uninformed persons who slandered me."
Mayor Velazquez said now the city will have to go through the hiring process again. In the mean time, the assistant city manager will be the interim city manager.