Deadly crash in Hollister on San Felipe Road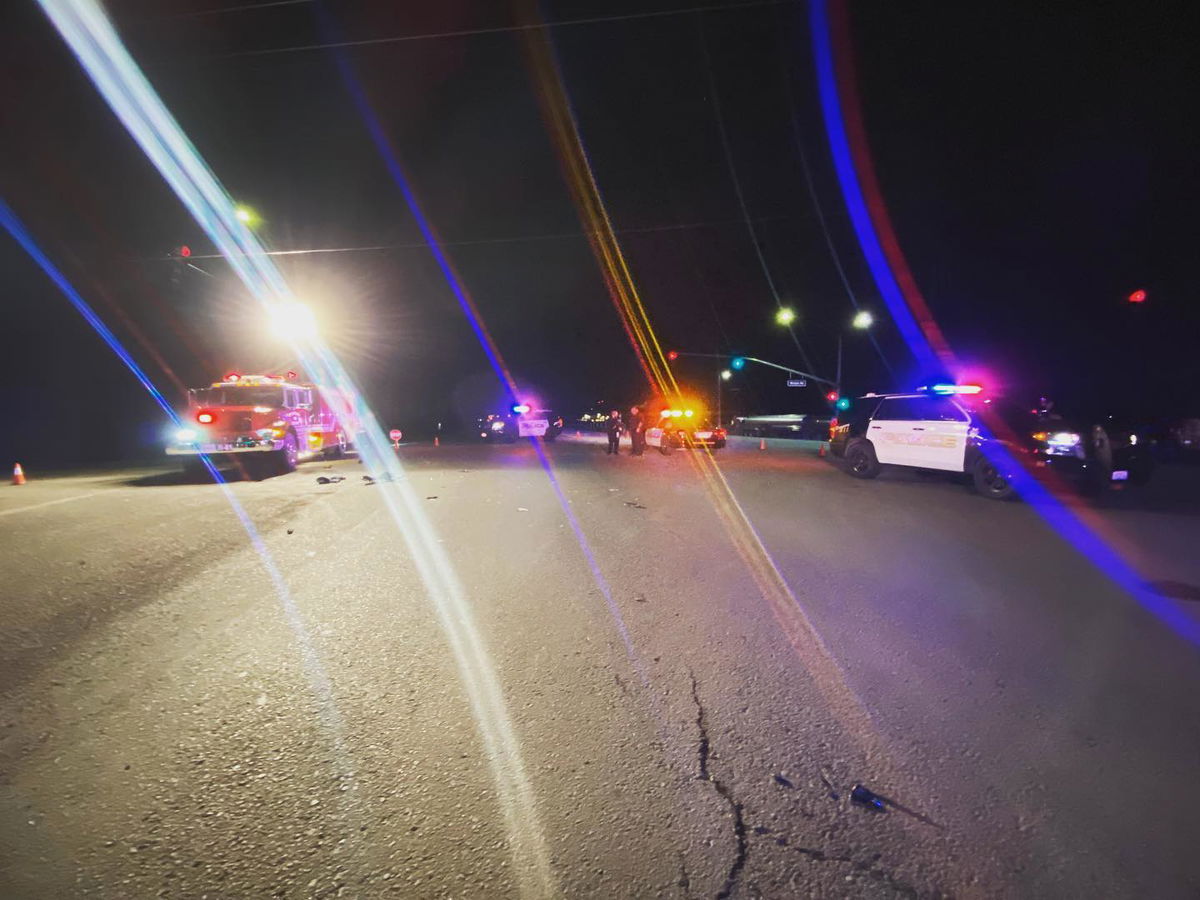 HOLLISTER, Calif. (KION) A driver going northbound on San Felipe Road hit a 49-year-old man near McCloskey/Wright Road in Hollister at around 4 a.m. on Friday.
Hollister Police said when they arrived a man was found on the roadway with serious injuries and unresponsive. Three officers tried to perform CPR until fire and medical personnel arrived. However, when Fire personnel arrived, they declared him dead on the scene.
According to the police, the driver said he didn't see the person walking in the roadway, but was one of the people who called 911. They said alcohol or drugs do not appear to be a factor.
Anyone with information regarding this investigation can contact Officer Macierz at the Hollister Police Department at 831-638-4330. To remain anonymous, call WeTip at (800) 78-CRIME.
ORIGINAL STORY
Drivers can expect delays this morning heading Northbound on San Felipe Road at McCloskey Road. Hollister Police are currently on scene patrolling the serious crash. Traffic is being diverted onto San Felipe Frontage Road. As of now tragic on McCloskey Road and Wright Road is closed off.
No word yet on injuries or deaths. This is a developing story.