Santa Cruz maps out new plan for homeless residents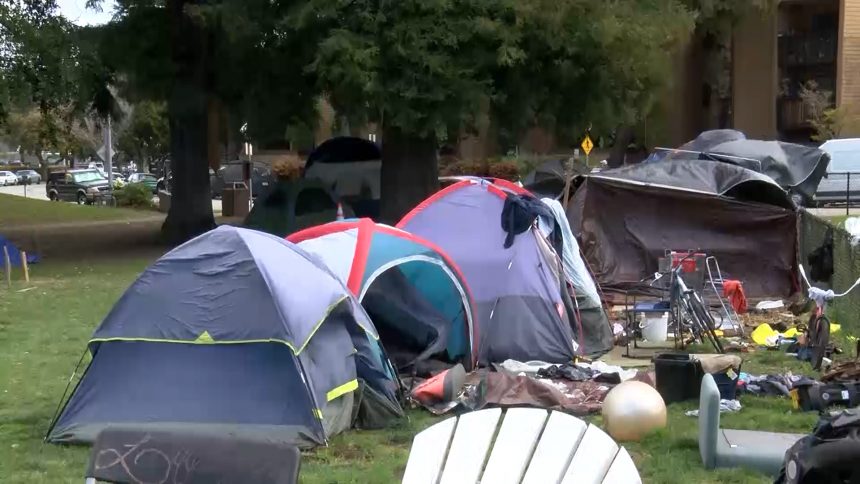 SANTA CRUZ, Calif. (KION) It's back to the drawing board for Santa Cruz City Council members after deciding in a 5-2 vote Tuesday to not implement an ordinance adopted back in March that would have limited where homeless residents could sleep overnight.
With thousands of homeless residents in the county, community members say shelter and housing have been a long-standing issue. This leading to community members demonstrating and pushing for alternative solutions. Now, Santa Cruz Mayor Donna Meyers says city officials will outline a new plan. Meyers says this new plan is intended to secure city owned properties as sleeping spaces and provide resources for the homeless.
"Which, will outline, number one, a program of safe sleeping spots in city owned facilities and parking garages and those will be attended at night and they will provide hygiene, restrooms as well as outreach by social service workers," says Meyers.
On Wednesday, members of the homeless community responded to the city's decision to rescind the initial ordinance, saying there should be no restrictions at all.
"As long as they're not causing any kind of disruption or affecting anybody around them, really they have no right to tell us where we can or can't sleep," says Erica Keller.
The city of Santa Cruz recently saw demonstrations with community members pushing back against the initial ordinance.
"We had a lot of feedback from neighborhoods and business districts that the original ordinance was not going to work for them, there was a map that was put out that was very confusing, it caused a lot of alarm," says Meyers.
Meyers adds it has been challenging to come up with solutions due to the large number of homeless residents in the area as well as obtaining the funds needed.
"We do not have any money to do this so we're taking money that could be spent on our parks and on our streets and other places to try to remedy this, we have to provide something and we're going to start with this program," says Meyers.
In the meantime, the homeless say they hope the city will consider other alternatives such as hotel vouchers and opening up more camp areas.
Meyers say planning will take a few months and staff is expected to come back on May 11th with a new ordinance.