New look for Downtown Hollister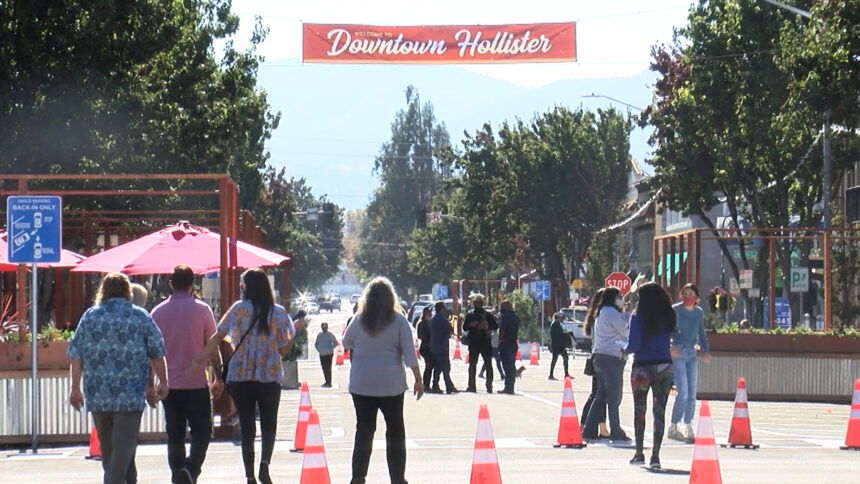 HOLLISTER, Calif. (KION)
Saturday marked the beginning of a new chapter for the city of Hollister as officials held the grand opening of 19 parklet setups in the Downtown area.
These outdoor setups will be utilized by restaurants, bars and even a hair salon.
This comes at a time when many businesses across the country moved their operations outdoors to stay afloat.
For residents like Dolores Perry, it means having places more accessible to her.
""Being my age, I can't drive out of town so then I have to rely on other people. I was never going to come back to Hollister but guess what, here I am," says Perry.
Mayor Ignacio Velasquez says this project is expected to bring back some much needed revenue that was lost from business closures throughout the pandemic.
"I think what we're going to see is more restaurants opening, more retail shops opening, more community members going out and enjoying their Downtown," says Mayor Velasquez.
Mayor Velasquez urges people to continue following health and safety guidelines.
"Wear your face covers and if we all do that, we don't have to shut down again, we just need to take precautions."
Officials say these 19 parakeets are just the beginning of more to come.