UC Santa Cruz bike path reopens after renovations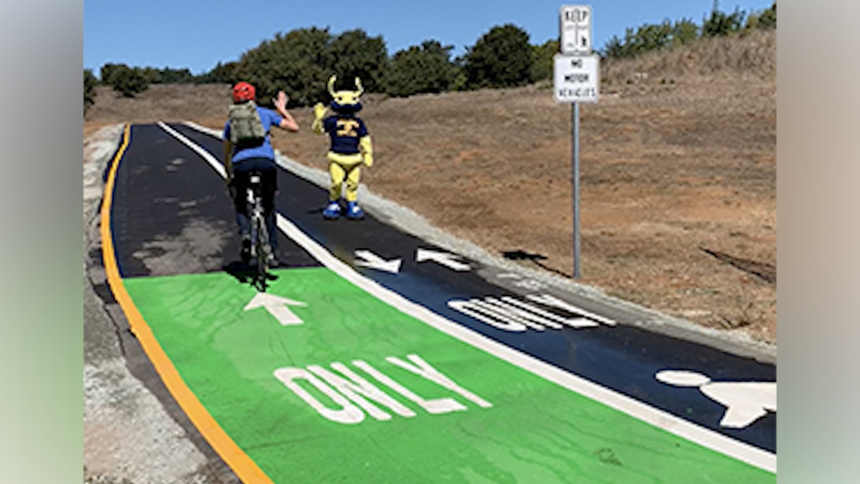 SANTA CRUZ, Calif. (KION) The Great Meadow Bike Path has reopened, according to UC Santa Cruz officials.
The path had been closed over the summer for renovations. Now the path is wider, has reconstructed pavement and has become a multi-use trail to allow for both pedestrians and bicycles on the uphill portion.
The renovations were done using a total of $1,134,000 in grants, including $700,000 from the Santa Cruz County Regional Transportation Commission and $434,000 from the California Transportation Commission Active Transportation Program.
University officials said they hope the improvements will reduce the number of bicycle-related accidents and injuries while improving functionality.