Santa Cruz yoga studio permanently closes due to financial impact of pandemic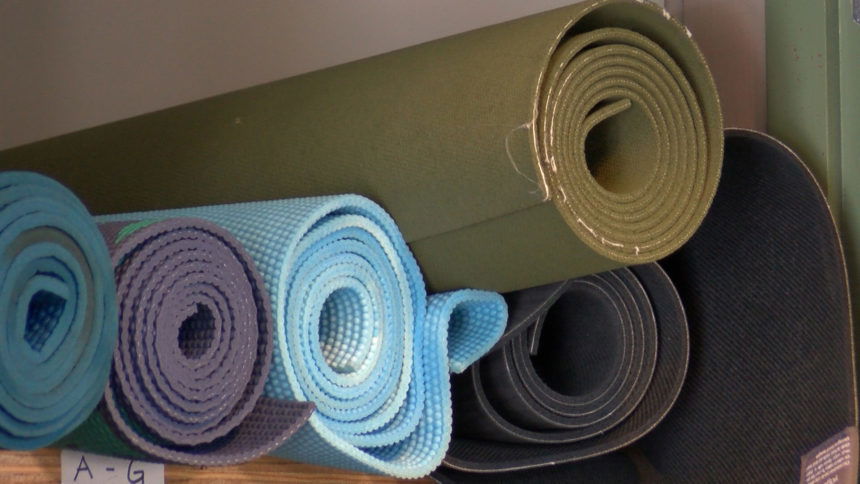 SANTA CRUZ, Calif. (KION) The Central Coast's reopening has been weeks in the making now. Shops, restaurants and gyms have all started to welcome back customers. But not all businesses survived the pandemic.
Jocelyn Dubin owns Nourish, a Santa Cruz yoga studio, with her husband. They spent Saturday selling off the last of their furniture, books and yoga mats because they're closing for good.
"It was important because it served thousands of people and helped people realize that they need to put their health first," Dubin said.
Dubin said they applied for, and received, a PPP loan during the pandemic. But that wasn't enough. And other disaster relief options would result in debt.
And even though their business is free to return, restrictions on small group fitness classes limit their revenue. They say they wouldn't be able to pay off that debt over the next year.
Customers stopping by said they're sad to see the studio go. It's one of thousands around the country unable to make it through the coronavirus pandemic.
"I mean, I knew that there were going to be business that would go under because of the pandemic, but this is a very beloved business," customer Sarah Young said.
But saying goodbye to customers wasn't the only thing on Dubin's mind. The battle for her business came at the same time as nationwide protests for racial equality.
"It's very challenging to be in this moment where I'm grieving for my business and I'm simultaneously grieving for my people," Dubin said.
She said she's glad black-owned businesses are getting attention right now, and she hopes that continues.
Businesses are reopening, but it remains to be seen how many of them will be able to sustain themselves under their new restrictions. According to Yelp's recent Economic Impact Report, 41 percent of business closures on the site since March 1 are permanent closures.