San Benito County approved to move into expanded Stage 2 of reopening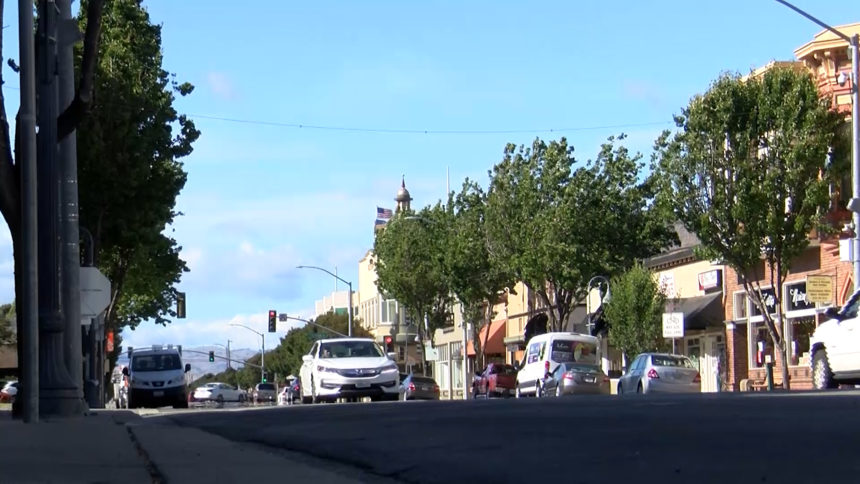 HOLLISTER, Calif. (KION)
UPDATE 5/13/2020 3:20 p.m. The California Department of Public Health announced Wednesday that San Benito County has been approved to move further into Stage 2 of reopening.
It is one of 15 counties that has been approved to move more quickly through opening sectors.
What it means is that San Benito County will be allowed to reopen dine-in restaurants and malls modifications. Malls will still be limited to pickup only.
Businesses such as hair and nail salons, gyms, entertainment venues, nightclubs, indoor museums and others will still not be allowed to open.
When businesses that are allowed to open have prepared a plan based on guidance and put it into action, they will be asked to post the industry-specific checklist and the San Benito County Self-Certification Window Placard in the workplace so customers and employees know that the business has reduced the risk of COVID-19 infection and is open for business.
To qualify for expanded reopening, the state requires that a county must not have had more than one COVID-19 case per 10,000 people in the last two weeks. Counties must also have been free of a COVID-19 death in that time.
San Benito County health officials say community members should still take precautions, practice social distancing and avoid mass gatherings.
Read the form the county submitted to get approval below.
However, several Hollister business owners expressed concerns about reopening their restaurants with modifications.
"I think it's exciting, but I think it's the wrong time," La Sabrosa owner Phil Hernandiz said. "I think it's too soon."
He thinks his best bet for staying afloat is sticking to only take-out. He said, that way, he doesn't have to pay extra help to wash dishes and serve customers. That's money he saves.
San Benito restaurants like his are facing restrictions if they choose to open up for dine-in customers. For example, single-use condiments are required over shared ones. And Hernandiz said little things like that cost money.
"If we have to comply with all the materials we have to purchase for people to be safe," Hernandiz said. "Then we have to pass that along to the consumer."
Tables also need to be spaced out so that customers can socially distance. And, Hernandiz said, in an already small space, he'll end up only serving a couple of people at a time.
And he's not alone. Several business owners said they're better off in the extremes, either sticking with take-out or opening fully.
Local residents say they're okay with playing it safe and just getting take-out for now.
"In closed environments, I think it'll just spread faster, so I don't think we're going to go in any restaurant any time soon," Hollister resident Darryl Whitehead said.
"I don't know, I just wouldn't," Hollister resident Krystal Garcia said.
Hernandiz also said he's not sure restaurant owners completely understand where they are in the reopening process.
"We don't have time to be looking up, you know, Facebook, or Instagram or turn on the tv because we're busy running a business," Hernandiz said.
PREVIOUS STORY: San Benito County meets Governor Newsom's qualifications to reopen restaurants, according to county Public Health Officer Dr. David Ghilarducci.
In order to qualify, the state requires that a county must not have had more than one COVID-19 case per 10,000 people in the last two weeks. Counties must also have been free of a COVID-19 death in that time.
Additionally, counties must demonstrate that they have the ability to handle any potential new cases. Having met these benchmarks, San Benito County officials expect to move further along in the state's second stage of reopening.
"We know we're going to qualify," Hollister Mayor Velazquez said. "The county is sending the letter in as we speak."
Mangia, an Italian restaurant in Hollister, could be serving customers in-person soon. But business will be much different than before the pandemic.
Having to space tables further apart means fewer customers inside.
"I'm not going to get much flow here because it's a small place," owner Raul Escareno said. "They're saying you can only have half the capacity of what you normally have."
So city officials have a possible solution. They proposed that restaurants set up their tables out on San Benito Street, with the road closed to traffic.
"We can get them out on the street, we can get them more room so they can get the numbers they need to survive," Velazquez said.
And Escareno said, even though his restaurant is about a mile and a half away from San Benito Street, he can still take advantage of this option using his outdoor kitchen.
"The good news on that is I've done the farmer's market before," Escareno said. "We did the outside cooking."
Nearby residents said they'd be willing to take advantage of the opportunity to dine outside.
"I'm kind of leary at first, but that's a better alternative than to sit inside a restaurant," Anthony Belardes said.
And this idea will likely be allowed. As Governor Gavin Newsom released guidelines for qualifying counties to reopen restaurants, which includes outdoor seating. San Benito likely meets the criteria.
It remains to be seen whether San Benito will get the green light from the state, but officials are optimistic.