Nurse searches for dog stolen near Casa de Fruta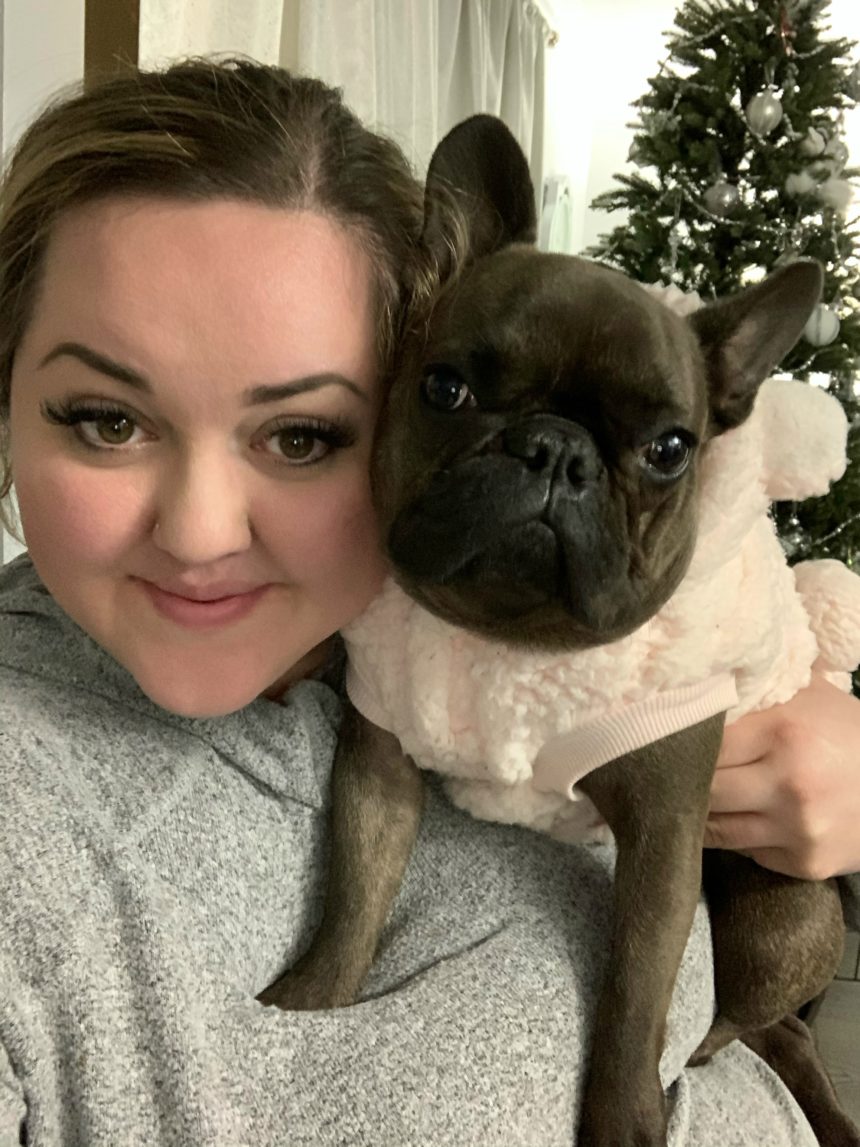 HOLLISTER, Calif. (KION)
Spreckles, the brindle female french bulldog, means the world to Kate D'Alessio.
The pediatric nurse was driving home to Palm Springs from the San Francisco Bay Area on Wednesday. She was working at a children's hospital in Palo Alto.
"I usually fly, but given the coronavirus pandemic I thought it would be safer for my patients if I drove instead."
She and her husband stopped at a stand close to Casa de Fruta near Hollister on their way home. D'Alessio says they've never left their dog in the car before, but it was freezing and pouring rain so they didn't want to get Sprinkles cold and wet.
When they returned five minutes later - "I noticed that her car seat wasn't there. And I thought maybe I had gone into the wrong car. So I pop out and when I looked I realized the glass is broken. I run to the other side of the car and I notice the glass on the ground and my dog is no where to be found," she tells KION.
That's when she ran back into Casa de Fruta: "Help, help, someone just stole my dog."
D'Alessio says that when they first parked, a suspicious pair pulled in next to their car. That car, she tells KION, was seen leaving on dash cam video shortly before they returned to their own.
After speaking with authorities on scene, she went home, cried and reached out for help on social media. By the time she woke up, there were about ten thousand shares of her post.
"It has been incredible. We have been reached out to by countless random people from all over the country. We have had people calling and texting saying 'hey I'm from Rhode Island and I doubt we will find your dog here, but I have family in California so I want to be on the lookout'."
D'Alessio tells KION that she was told by anonymous callers that a man arrested the next morning for a Sacramento County homicide could have been involved in the theft of her dog. D'Alessio says she recognizes the man from the car next to hers at Casa de Fruta.
Hours later, the Sacramento County Sheriff's office tells KION that a dog matching Sprinkles' description was found with an "associate" of the homicide suspect. They won't say if he is being connected to the dog theft, and that decision will have to come from Santa Clara County authorities.
D'Alessio received the good news and reunited with Sprinkles Thursday night, thanks to a flood of social media trips and the work of the Santa Clara County Sheriff's Office and the Sacramento County Sheriff's Office.
"In times of these uncertainties, she was my rock. She was my constant. She has no idea the coronavirus is going on. We stay in the house all the time! So she has been my constant and it's devastating knowing that she's out there with someone who doesn't love her like I do."
Not any more. Sprinkles is back in the arms of her family.