Man suspected of attempted kidnapping at Gilroy Goodwill arrested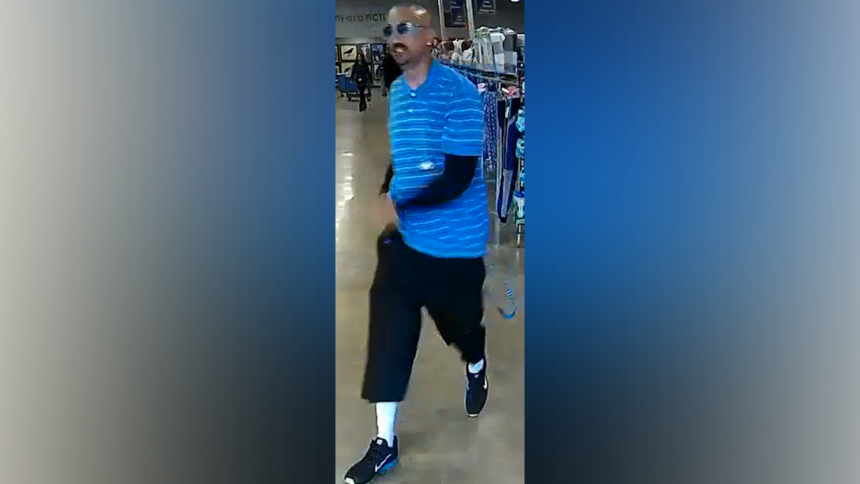 GILROY, Calif. (KION)
UPDATE 1/28/2020 11:30 a.m. Gilroy police said a man accused of holding a child's hand and trying to lead him out of a store was arrested.
Gilroy police arrested 39-yer-old Cesar Gutierrez and booked him into the Santa Clara County Jail on kidnapping and probation violation charges.
PREVIOUS STORY: Gilroy police are looking for a man suspected of holding a child's hand and telling him, "Let's go buddy."
The incident happened Saturday at about 3 p.m. A family was shopping at the Goodwill store on First Street when the father realized that his 2-year-old son was not in the aisle with his other children.
Police said the father found his son in another aisle holding a man's hand, heard him say, "Let's go buddy" and saw him appear to lead the child to the front of the store. The father then confronted the suspect, who let go of the child's hand, according to police.
The father later told store employees what happened, but they said they had already led him out of the store for shoplifting.
Police said the man became aggressive outside, yelling and hitting the building. Store employees locked the doors to keep the man out.
Gilroy police said the suspect is described as a Hispanic man who is about 35 to 40 years old. They said he is about 5'10" or 6' tall and about 180 to 200 lbs. He is described as having a bald head with tattoos on the back of his head and neck. At the time of the incident, police said he was wearing a blue polo shirt with horizontal stripes, long black shorts, white socks and black and white Nike shoes. He was last seen riding a blue bicycle with a basket.
The incident was reported to police the day after it happened.
Anyone with information is asked to call Det. Silva at 408-846-0335.