Hundreds of teens gather for gang prevention summit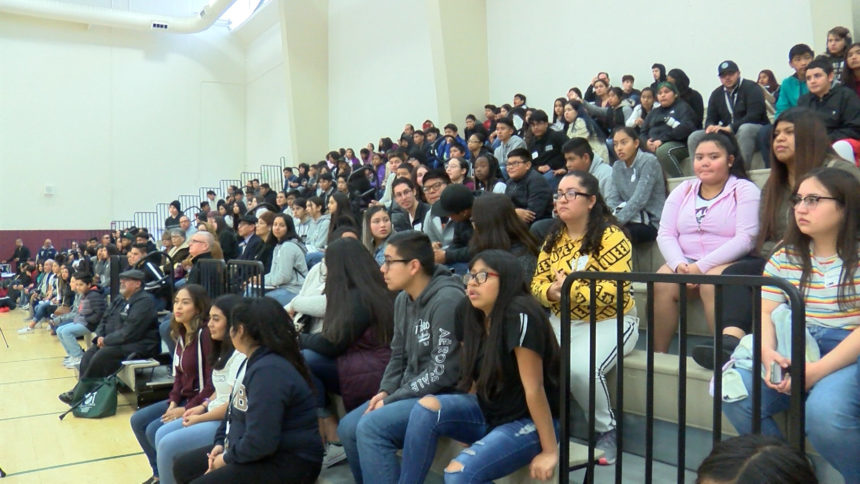 SALINAS, Calif. (KION) The reality of life in a criminal street gang was acted out in front of a large crowd of teens, Saturday. Some said the message hit home.
"I personally know a couple of people in gangs. Family too," said 16-year-old, Teresa Alvarez.
Alvarez said she is familiar with the life many live after deciding to join a gang. "It's tough, especially because I lost someone to gang. They were shot in a drive by," said Alvarez.
On Friday afternoon, Salinas Police said a known gang member was shot in the back on the 600 Block of Mae Street. The 18-year-old victim was rushed to Natividad Medical Center. He is expected to survive, but organizers of the 6th Annual Crossroads Gang Prevention Summit said not all do.
"Joining a gang generally leads to jail time or even loosing their lives," said Monterey County Boys and Girls Club CEO, Ron Johnson.
Teens from several Monterey County cities heard testimonies from those who have lost their loved ones to gang violence.
One man shared his experience of being in a gang, and how he said got on the right path. "I think it's so easy for this generation to fall into that path because of the influence. The influence of the gangs and the lifestyle that comes along with it," said speaker, Luis Placencia.
Organizers said, overall, crime rates in Monterey County have significantly decreased since 2015. They believe youth intervention and prevention programs will continue that trend.
"We want to make them aware of all the obstacles they'll be dealing with while growing up, and give them an idea of how they can plan their futures," said Seaside Youth Resource Center Coordinator, Ted Black.