Central Coast high school football players prepare for all-star game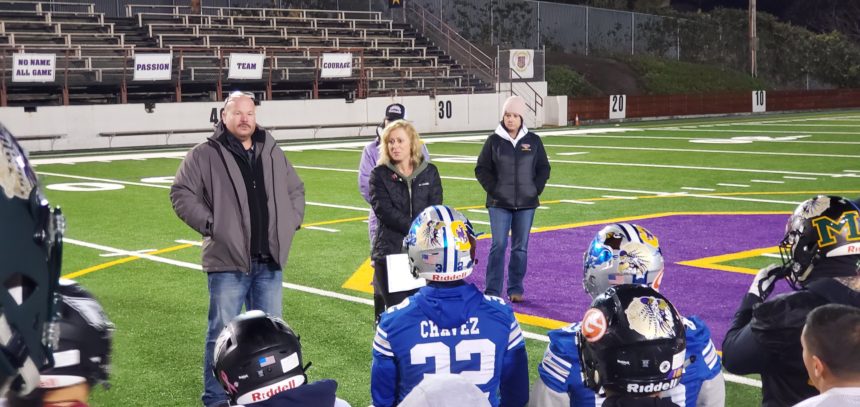 SALINAS, Calif. (KION) High school football players around the Central Coast are preparing for Friday night's all-star game.
This is the 35th year it has been held, and this time it will be at Rabobank Stadium.
The two teams, Veterans Transition Center and 17 Strong, will begin their game at 7 p.m.
Coaching VTC is Alfred Avila from Seaside High School. Some of the schools represented among players include Palma, North County, Watsonville, Soledad, Marina and Gonzales to name a few.
17 Strong will be coached by Steven Zenk of Salinas High School, and some of the schools players are coming from include Monte Vista Christian, Aptos, Hollister, Monterey, Santa Cruz, Pacific Grove and Alisal.
Each of the teams represents a charity, and donation bins will be set up around the stadium for those who would like to support the charities.