Marina High School opens its first gym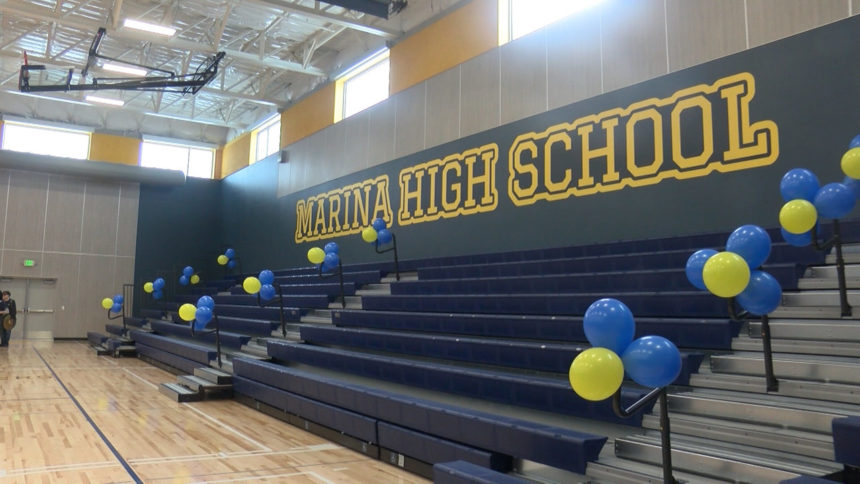 A drum line and dozens of cheerleaders welcomed Marina High School students, staff, and parents to their brand-new gym, Saturday.
"It's really exciting. Everyone is so thankful. We feel so blessed because of this gym," said sophomore, Cassandra Chapa.
It's the first gym in Marina High School history. For more than a decade, students and staff made do with a campus that lacked a gym. That meant no place for P.E. class, practices or home games.  
"We're an underdog school in my opinion. We always hear about Seaside and Monterey. It's because we don't have the same resources those other schools do," said Chapa. 
Until now, Marina was the only high school in Monterey County without a gym.
Rebecca Tyson, the school's principal, said after school activities and sports were always forced to find space elsewhere.
"We played at Los Arboles Middle School. We played at Water City, which is a skating rink in Marina. We also played at Monterey High School and Seaside High School," said Tyson.
Monterey Peninsula Unified School District (MPUSD) got the money to build the facility after the last election, when voters passed Measure P. 
"Marina as a whole, and Marina High School, is extremely resilient. We always take what we have and turn it into gold," said Tyson.
Chapa is looking forward to the memories she and her classmates will make in their new gym. She said Saturday's grand opening is only the beginning. "This is just hope for us. We can be here to support each other, and be all that we want to be in life," said Chapa.