Seaside Police confirm juvenile died of overdose over the weekend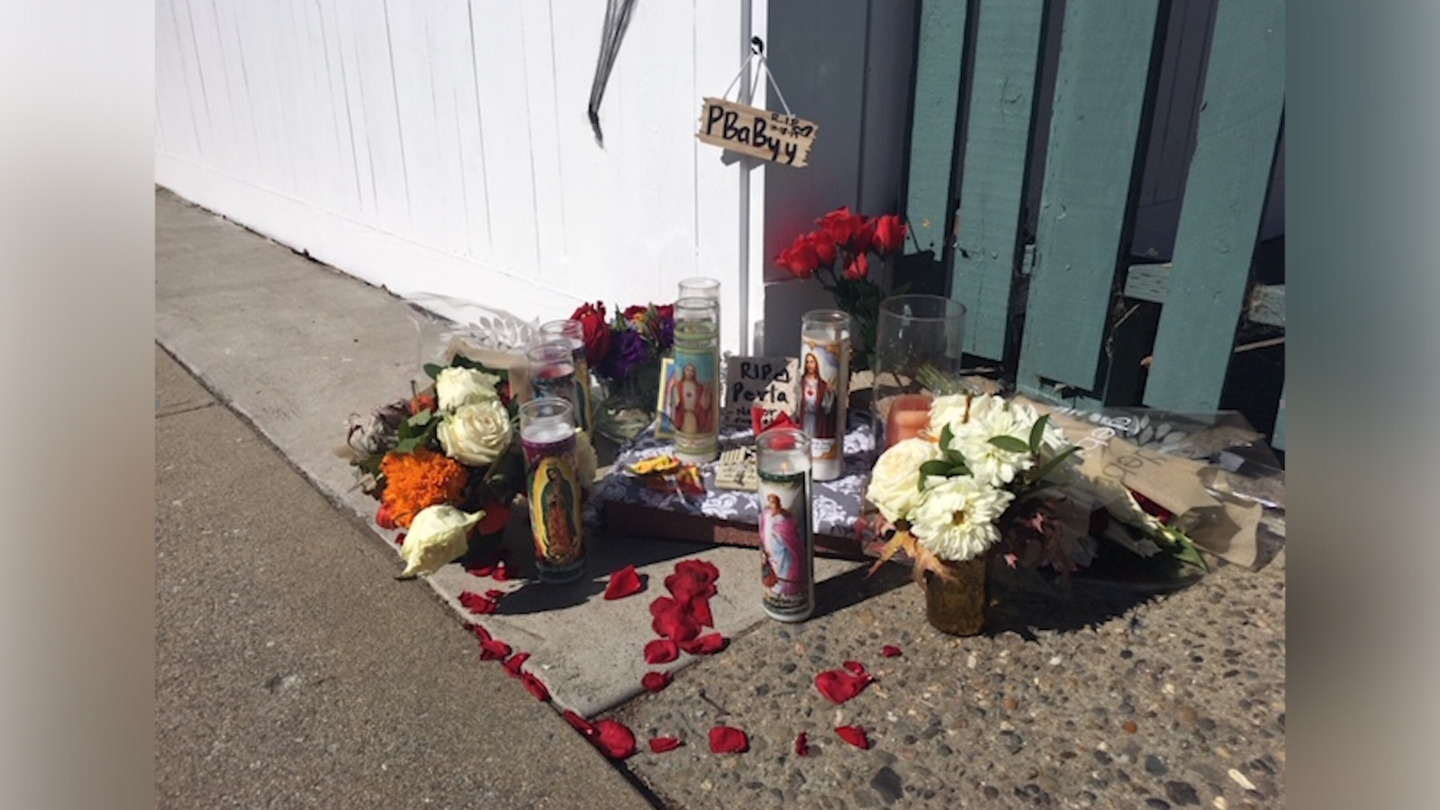 Family and friends are mourning in Seaside, where police say a 16-year-old Central Coast High School student died of an overdose after taking what appears to be opioid-like substances.
The juvenile was found on the 600 block of Sonoma on the sidewalk last Friday. She was taken to the Community Hospital of the Monterey Peninsula hospital where she was pronounced dead.
In an email obtained by KION through the Monterey Peninsula Unified School District that was sent out by Monterey High School officials Monday morning to students there, the victim is identified as Perla Velasco Cruz. Friends tell KION Cruz attended Monterey High School before transferring to Central Coast High.
Candles and flowers lay on Sonoma Avenue now on the sidewalk, where family and friends of Cruz say she was a fun-loving girl who always looked out for others.
But Seaside police say last Friday, things took a turn for the worse.
"We believe (she) might've ingested some type of pill or substance that might have contributed to their demise, but we're not certain at this point," said Abdul Pridgen, the Seaside police chief.
Right now, investigators believe the girl may have taken opioid-like substances before she died, which may have led to her overdosing. The brother of one of Cruz's friends says he has experienced something like this just recently.
"My little brother, he had just passed away a couple months ago in I believe July, and it was from an overdose," he said.
"Really the focus is trying to prevent things like this from potentially happening. And that's where parents and adults need to be on the lookout for new friends and acquaintances who might be using who might try to influence others to use," said Chief Pridgen. "Because again, across the country, this is causing many, many lives to be lost."
Police are still trying to piece together who was at the scene when Cruz took the drugs and who may have provided them. The chief says they are not ruling out filing charges against anyone who should not have had the drugs.
"My little sister, that was her friend, it hit her really bad. It was an eye opener for her to just stay away and focus on school," said Cruz's friend's brother.
"With our youth, it is really important for them to spend their time with responsible people who don't use drugs as an escape mechanism or an experimental option," said Chief Pridgen.
The chief says toxicology results will be released in about 30 days, and that is when they will get an exact cause of death and what drugs may have been involved.
Monterey High School released a statement to students on Monday:
"Good Morning Toreador Family,
It is with the utmost sadness that I write this email. As some may have heard, Friday night we lost a member of our school community, Perla Velasco Cruz. This is purely a tragedy, whenever a life is lost before that life truly had a chance to flourish. The details of her passing are not completely known, however it was unexpected and heartbreaking.
Grief counselors will be on site today and for the next few days as needed. We are communicating out to students this morning about their availability.
It is in times like these where we have to come together as a school community, where our differences and what previously separated us become less important than what unites us, which is our humanity. We realize in light of these tragedies that life is short, it is precious, and that we are a little more alike one another than we thought.
In honor of Perla and her family, I hope we band together and allow togetherness to come from brokenness, unity to come from difference, beauty to come from ashes. Come together today Dores, and may our hopes and prayers be with Perla's family."
Chief Pridgen says at a recent drug conference, he found out a large percentage of Percocet and other medications are "fake" and being seized in California.
Recently, Monterey County health officials have received reports indicating a recent increase in overdoses and deaths related to use of counterfeit drugs containing fentanyl. In some cases, individuals believed they were taking 30mg oxycodone or Percocet pills.
KION 2019