Second death confirmed in California wildfires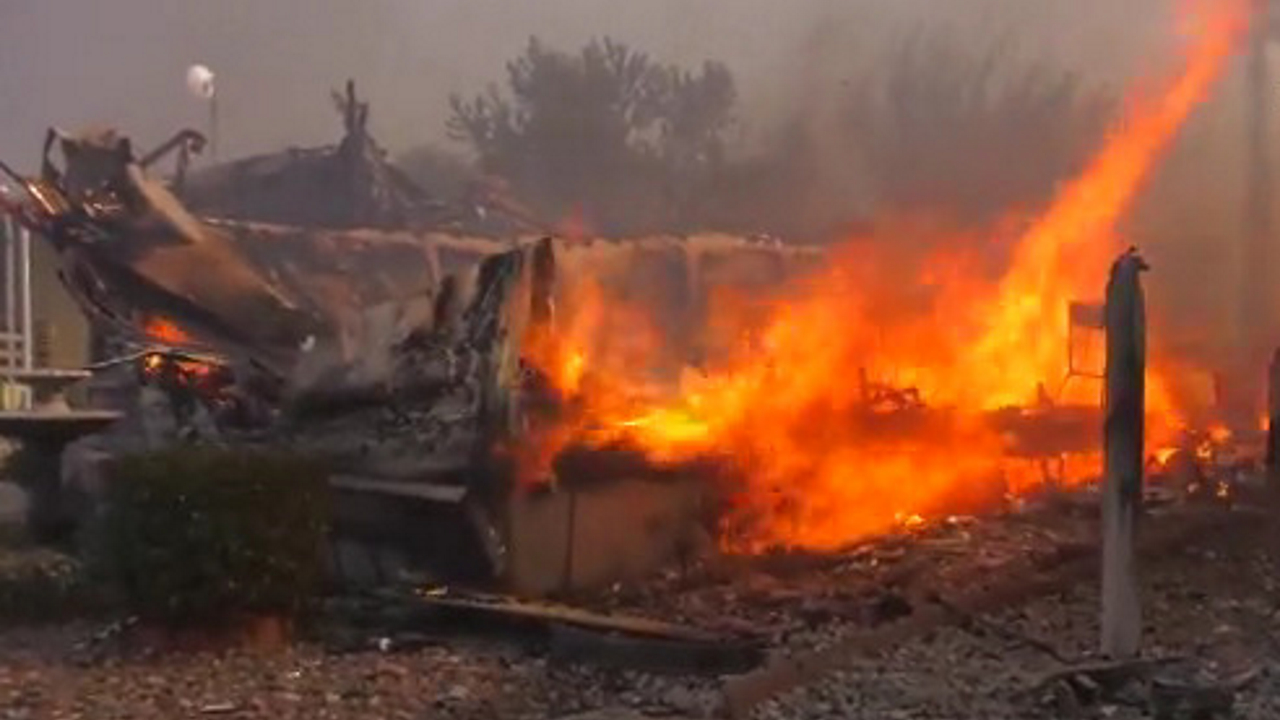 UPDATE 10/11/2019 10:30 a.m. Another death has been confirmed at the scene of wildfires in Southern California.
Cal Fire spokeswoman Cathey Mattingly says a person was killed in a fire that swept through a mobile home park Thursday in Riverside County east of Los Angeles. Mattingly says there were also some injuries but she does not know the number or severity.
Seventy-four structures were destroyed.
The fire is about 823 acres (333 hectares) and 10% contained.
In Los Angeles, a man went into cardiac arrest and died at the scene of a raging wildfire that broke out late Thursday.
PREVIOUS STORY:
Los Angeles authorities say about 100,000 people have been ordered to evacuate their homes because of a wildfire on the northern edge of the city in the San Fernando Valley area.
Authorities say the wind-driven wildfire burning along the northern tier of the city has damaged at least 25 homes and that 23,000 residences are under evacuation orders.
Police Chief Michel Moore says the evacuation encompasses about 100,000 people.
Fire Chief Ralph Terrazas says the fire broke out around 9 p.m. Thursday and exceeds 7 square miles (18 square kilometers) Friday morning.
There is zero percent containment and the fire continues to threaten homes in the city as well as unincorporated areas of Los Angeles County.
Terrazas told reporters that a man died of cardiac arrest but he did not have any details of the circumstances.
Schools and colleges in the area are closed and key freeways are shut down.
Water dropping helicopters that worked through the night have been bolstered by firefighting airplanes since daybreak.
Associated Press