App for finding parking now available in Monterey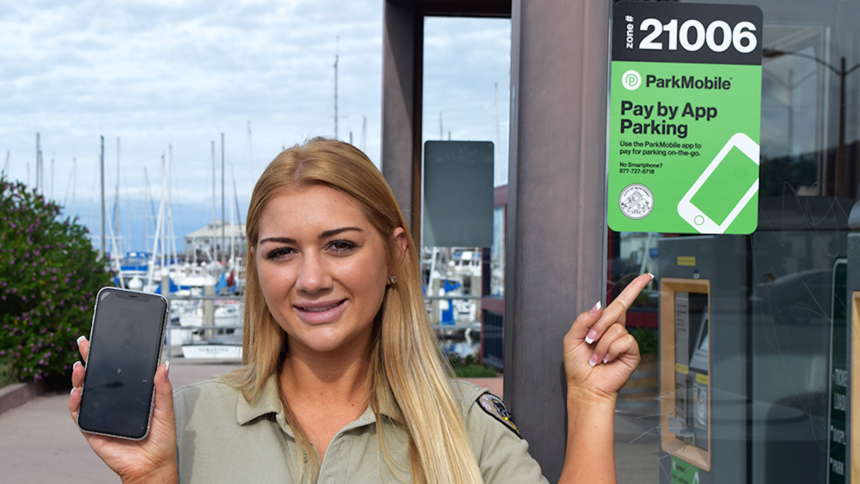 MONTEREY, Calif. (KION) There is a new phone app available in Monterey designed to make parking in the city easier.
The ParkMobile app lets drivers find and pay for on-street parking without having to worry about a meter.
There are 1,200 parking spots available in the city, including areas around Cannery Row, downtown and the waterfront.
To get started, users can download the ParkMobile app in the App Store or Google Play. From there, they can create an account, enter vehicle information and set up a payment method.
To use ParkMobile, drivers can enter a zone number using nearby signage or a map, choose the amount of time they want to park there and extend the time as needed.
Users can also set up parking expiration reminders and add up to five license plate numbers to their profile.
If users are traveling outside of Monterey, the app can also be used in other cities around the country.
Drivers can download the app for free, but it raises questions about whether the app will only be popular among younger generations, who might be more technologically inclined.
"My parents would probably download it themselves," Monterey resident Adam Medina said. "I know that there's a lot of tourists around here, you know, so I think they'd download it too."
Tourists agreed that the app would make their traveling experience smoother.
"It saves time, so you don't have to like pay, make sure you have quarters. Like, you have an app, so you could just use that," tourist Doreen Wong said. "But, at the same time, I know not everyone wants to use apps. So, it might be a little inconvenient depending on who it is."