Registering to vote during the COVID-19 pandemic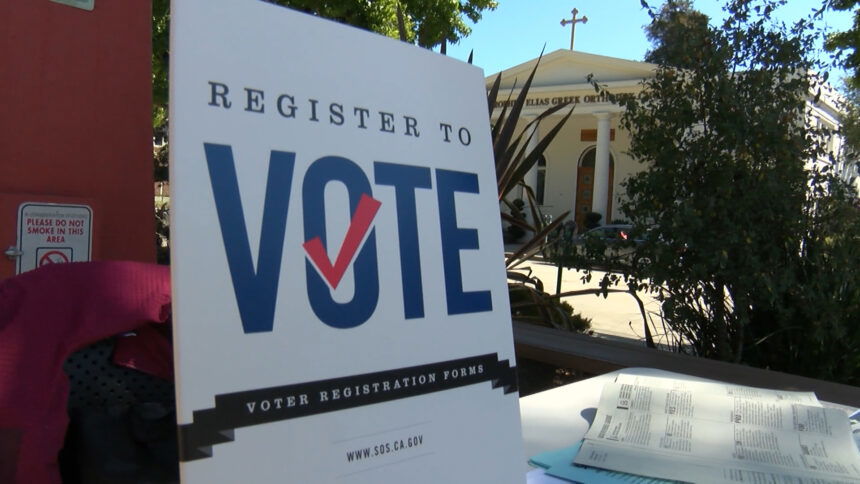 SANTA CRUZ, Calif. (KION) It is National Voter Registration Day, and it will look different for many voters this year during the COVID-19 pandemic.
At five different libraries across Santa Cruz County, volunteers set up booths and spread the word about registering to vote online. They've learned voters this year have a lot of questions.
"It's very confusing for the average person including myself," volunteer Lee Ann Gray said. "We want to make sure we're disseminating accurate information and get it out to voters in a timely way."
In Santa Cruz and Watsonville, volunteers made it their mission to register more people to vote. They created a voting caravan with cars decked out reminding people to register.
So far, a record number of Santa Cruz County residents have registered to vote. About 167,000 people have registered- 10,000 more than the 2016 presidential election.
"With people registering through automated registration through DMV, and having online registration where its so easy to register," Registrar of Voters for Santa Cruz Gail Pellerin said.
In this election, every voter will receive a ballot in the mail, which should arrive on Oct . 5. You can track the progress of your ballot here. Voters can then mail their ballot in, drop it off at one of the 15 ballot boxes around the county or vote in person during election week.
"They're bolted to the ground. Some of them do have cameras on them, and there's a very small slot to slide the envelop in. We've never had a problem," Pellerin said.
For the hundreds of families that lost their homes in the Santa Cruz mountain wildfires, they can vote in person or if they have a new address can have the ballot sent by mail.
"You don't have to re-register. We do have a form on our website where you can easily change your address," Pellerin said.
For those voting by mail, ballots need to be postmarked by election day on Nov. 3 for it to be counted, and it will be counted as long as it arrives by Nob. 20.