Demand for at-home Covid-19 tests is high, but don't expect a shortage anytime soon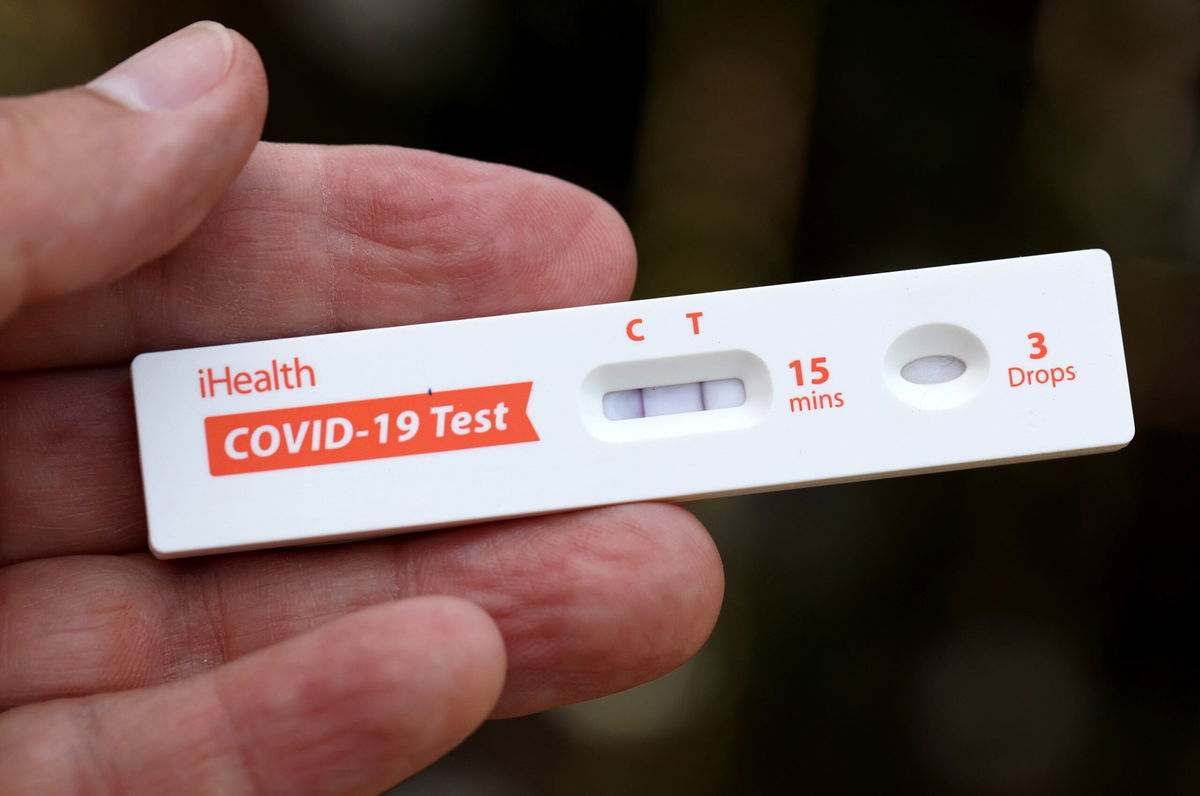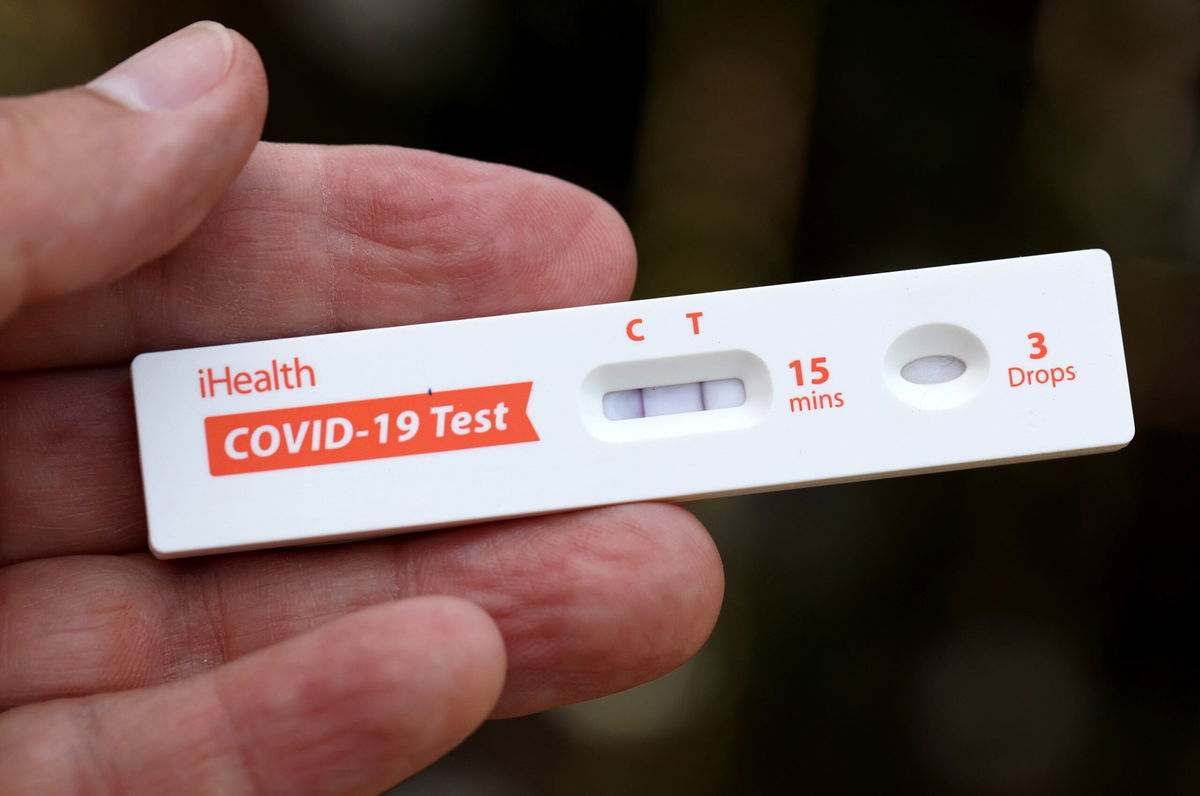 (CNN) — The US is experiencing an increase of Covid-19, with weekly hospital admissions and test positivity rates on the rise, according to federal data. It should come as no surprise that some Americans say they're having a hard time finding at-home Covid-19 tests — often the first step when someone feels ill or finds out they have been exposed to the coronavirus.
Dozens of brands of Covid-19 antigen tests are available for purchase under emergency use authorization by the US Food and Drug Administration. These tests can be done at home with a nasal swab and typically offer results within minutes — hence their popularity.
Manufacturers say that a sudden increase in demand, not a slump in production, is to blame for any problems finding tests on store shelves.
Major pharmacy chains say they have seen a recent uptick in antigen test kit sales.
Walgreens says is it experiencing greater demand for tests and is working diligently to ensure it has enough supply.
"We are expediting shipments to our fleet of stores and anticipate we'll have ample supply by Friday," the company said in a statement Thursday.
CVS says it has the inventory to meet the testing needs of its customers, both in-store and on its website.
"If individual stores experience a temporary product shortage, our teams have a process in place to replenish supply," CVS spokesperson Amy Thibault told CNN.
Similarly, Rite Aid has seen an increase in sales.
"At this time, we are not having issues supplying our stores with test kits," said Catherine Carter, a Rite Aid spokesperson.
Ramping up supply
The makers of some antigen tests, like ACON Labs' Flowflex and QuidelOrtho's QuickVue, say they are ramping up production in preparation for the fall 2023 virus season.
Abbott, maker of the BinaxNow Covid-19 Antigen Self-Test, says that retailers are well-supplied and that millions of the tests are on the market: "We're working with retailers to ensure those tests are on shelves and available for consumers."
Despite increased demand, Americans should not worry about a potential shortage, according to Mara Aspinall, a professor of practice in biomedical diagnostics at Arizona State University.
At the beginning of the Covid-19 pandemic, there were only a handful of at-home test brands that had emergency use authorization, she says. Today, there are more than 30.
The number of tests used per Covid-19 case is also down, Aspinall says, limiting the number of purchases.
"Today, with many adults having it for the second or sometimes third time, the number of tests being used per incident of Covid-19 is significantly lower for most of the country."
Aspinall also notes that changing attitudes toward Covid-19 are influencing whether someone will purchase an at-home test.
"The number of people who feel the need to hoard the tests is lower," she says, because Covid-19 no longer has that "fear factor."
Even if fewer rapid tests are purchased overall, doctors say many Americans are behaving as they should during a rise in cases.
Dr. Peter Chin-Hong, an infectious disease specialist at the University of California San Francisco, says easy access to at-home tests is vital because it is the quickest route to finding out if you have the virus.
"Diagnosis is the gateway that alerts the most vulnerable among us to seek early treatment like Paxlovid and remdesivir in order to prevent hospitalization and death, and lower the risk of long Covid," he said. "Access to free, easily available and inexpensive tests is critical for equity."
Are free tests still available?
The Biden administration is no longer offering its at-home Covid test program, in which free test kits were shipped to households via the US Postal Service.
However, no-cost Covid testing is still available nationwide, and testing sites can be found through the US Centers for Disease Control and Prevention's website.
The National Association of County and City Health Officials also says some local health departments will be offering free testing in partnership with the US Department of Health and Human Services' Administration for Strategic Preparedness and Response.
HHS can help people locate community-based testing in their state.
Meanwhile, some private insurance companies may cover the cost of home tests, although they're no longer required to do so since the end of the Covid-19 public health emergency in May.
If you buy at-home tests, both CVS and Walgreens suggest checking with your insurance provider about reimbursement.
CNN's Jacqueline Howard contributed to this report.
The-CNN-Wire
™ & © 2023 Cable News Network, Inc., a Warner Bros. Discovery Company. All rights reserved.