Seaside Police grooves with community on National Night-Out
SEASIDE, Calif. (KION) On the first Tuesday of this August, Police Departments across the country try to connect with people in the communities they protect and the Central Coast isn't missing out.
Over in Seaside, the city, police, and fire department came out to spend time with residents on City Hall's lawn at the corner of Canyon Del Rey Blvd. and Harcourt Ave. The event showcased public safety vehicles, representatives from local organizations, live music, activities, raffles and food.
"Tonight's all about being around the community," Seaside Fire Captain, Chris Shnute said. "We've all been kind of tied down with the Covid and we're just excited to see all the families come out and we love showing off the fire engines and the rescue trucks and all the different types of equipment"
They had carnival games out front for kids to play while some police officers were seen jamming out and playing music.
Officer Ruben Pulido was spotted amongst the live performers playing bass in the local cover band Monterey Bay Sound Machine Tuesday night, which covered iconic songs like Selena Quintanilla's "Baila Esta Cumbia" and Earth, Wind & Fire's "September." Many of the members were previously in the Latin band Nu Horizon, including Pulido's father and sister.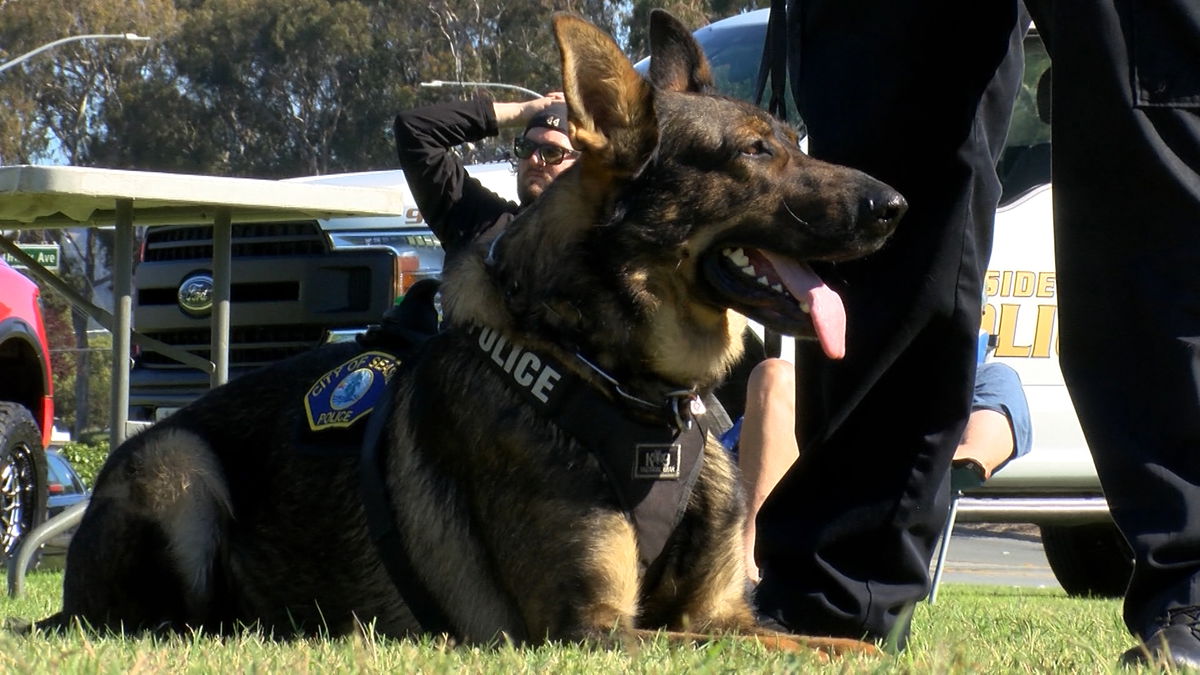 If you made your way to the back of the lawn you'd find a special guest and important member of the police team, Seaside police dog, Zhero who was ready for pets. According to his trainer, Zhero is very well socialized and is happy to receive love from the community, but beware if you're wearing dark colors, he sheds too.
While several cities in the Central Coast hosted their National Night Out on Tuesday, Watsonville will be hosting theirs on Oct. 5. Click here for updates.