Santa Cruz Warriors honor Kobe Bryant with moment of silence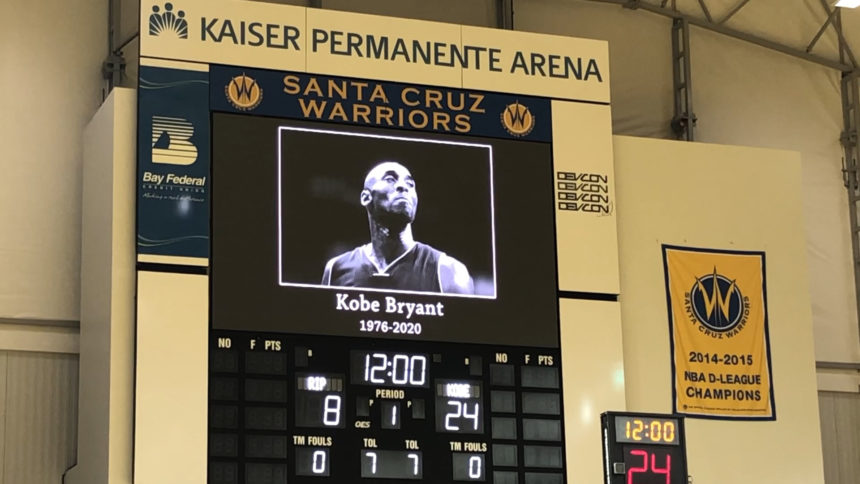 SANTA CRUZ, Calif. (KION) The Santa Cruz Warriors honored Kobe Bryant at their game against the South Bay Lakers, Sunday.
Players, coaches and fans participated in a moment of silence before the National Anthem.
Photos of of the great player were displayed on the screen, along with the words "Rest in Peace, Kobe."
The Warriors symbolically played the South Bay Lakers. The NBA "G" League team is owned by the Los Angeles Lakers.
South Bay's head coach, Coby Carl, played alongside Kobe during his time with the Los Angeles Lakers. KION spoke with Carl before Sunday's game. "I watched him a lot. It's cliche but it was his mentality. He lived life differently. He attacked it aggressively. He really didn't care who got in his way. I think it's really cool that he was able to give us that example," said Carl.
KION also spoke with the Warrior's head coach, Kris Weems. He said the loss of Kobe is tough for the entire basketball community. "So many of our players look up to him and what he stood for. We want to pay it forward today. While we have fun playing, we will also remember his legacy, as well," said Weems.