Governor creates commission to study Arizona prison problems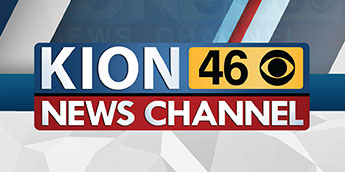 By JACQUES BILLEAUD
Associated Press
PHOENIX (AP) — Gov. Katie Hobbs on Wednesday announced the creation of a commission to study problems in Arizona's prisons, including staffing levels and the health care offered to those behind bars.
The creation of the commission by Hobbs, Arizona's first Democratic governor since 2009, came several days after she ordered a separate r eview of the state's death penalty protocols.
"We cannot deny there is an urgent need to provide transparency and accountability in Arizona corrections system," Hobbs said.
The commission will examine inmate access to food, medicine and sanitary products; whether prison staffing levels are adequate; conditions of the prisons, including security measures and whether they are crowded; rehabilitation and education programs for prisoners; and access to medical and mental health care and drug treatment programs.
David Fathi, an American Civil Liberties Union attorney who represents Arizona prisoners who challenged the quality of health care behind bars, applauded the establishment of the commission.
He said previous governors took a hands-off approach to prisons. "They were disengaged and uninvolved," Fathi said. "Gov. Hobbs seems to be charting a very different course."
Last summer, a federal judge concluded Arizona had violated the rights of incarcerated people in state-run prisons by providing them with inadequate health care — and that the state's failures had led to preventable deaths.
Before the trial in that case, U.S. District Judge Roslyn Silver threw out a settlement because the state wasn't following through on many of the improvements to prisoner care it had promised to make. She concluded that $2.5 million in contempt of court fines against the state didn't motivate it to comply with the settlement.
In late 2021, then-Corrections Director David Shinn testified that prisoners often have greater access to health services than people who aren't locked up, leading Silver to later say that the claim was "completely detached from reality."
The commission's members will include four state lawmakers, two people who previously served time in Arizona prisons, a physician, a mental health professional and a family member of someone who served at least three years in Arizona prisons.
Last week, Hobbs ordered a review of Arizona's execution protocols, leading Kris Mayes, the state's new Democratic attorney general, to hold off on seeking court orders to execute prisoners until the examination is completed.
The review was announced just days after the governor appointed Ryan Thornell, a prison official in Maine, as Arizona's new corrections director.
The review will examine, among other things, the state's procurement process for lethal injection drugs and lethal gas, execution procedures, the access of news organizations to executions and the training of staff to carry out executions.
Arizona currently has 110 prisoners on death row. The state carried out three executions last year after a nearly eight-year hiatus brought on by criticism that a 2014 execution was botched and because of difficulties obtaining lethal injection drugs.