Salinas woman claims to suffer from facial paralysis after vaccination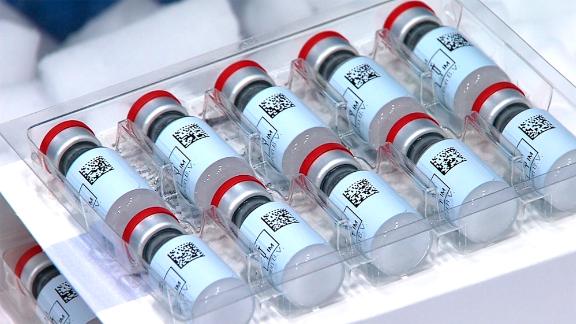 SALINAS, Calif. (KION) A woman in Salinas has reached out to KION claiming she suffered from Bell's Palsy after receiving the Johnson and Johnson vaccine.
"I believed it was normal., Like how everyone was saying you may just feel bad for a few days," the woman said.
The mother of two said it started after March 25th, when her tongue felt numb and she began to feel dizzy after receiving the Johnson & Johnson vaccine.
"When I was eating breakfast my mouth went sideways and my right eye and head started to hurt a lot," the woman said. "So, I called my aunt to take me to the hospital."
After a trip to the emergency room, she was informed she suffered from facial paralysis.
"I'm unaware of any post-vaccination hospitalization or severe side effects reported to the federal government," said Dr. Allen Radner from Salinas Valley Memorial Hospital. "I'm completely unaware of other side effects like that or other things like that."
According to a study released by Johns Hopkins, 7 cases of Bell's palsy, a condition that causes temporary weakness or paralysis in facial muscles, were reported in a study of more than 40,000 people in Pfizer and Moderna vaccine trials.
The National Institute of Neurological Disorders and Stroke says symptoms of Bell's palsy appear over a 48 to 72 hour period and begin to improve after a few weeks. Some or all facial function is expected to return within six months, but some muscle weakness may last longer.
The Johnson & Johnson vaccine's rollout was paused Tuesday following six reports of blood clots after patients received a vaccine. More than 7 million doses have already been administered.