FBI: Private citizens solve cipher attributed to 'Zodiac Killer'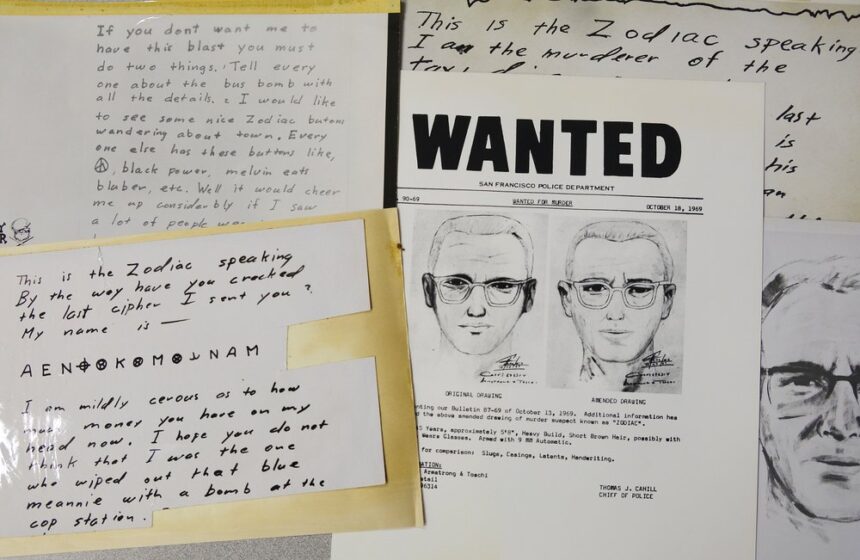 SAN FRANCISCO (KION) Decades after the self-proclaimed "Zodiac Killer" sent a three-part coded message to Bay Area newspapers, the FBI said the cipher was recently solved by private citizens.
The FBI did not release the identities of those who solved it or say what the content of the cipher is.
"The Zodiac Killer terrorized multiple communities across Northern California and even though decades have gone by, we continue to seek justice for the victims of these brutal crimes. Due to the ongoing nature of the investigation, and out of respect for the victims and their families, we will not be providing further comment at this time," the FBI said in a statement Friday.
The agency said the investigation into the case is ongoing.
According to CBS affiliate KCBS radio, code-breaking expert David Oranchak said in a YouTube video that he worked with Australian mathematician Sam Blake and Belgian programmer Jarl Van Eycke to crack the "340 Cipher."
Oranchak said the text of the cipher reads:
"I hope you are having lots of fun in trying to catch me that wasnt (sic) me on the TV show which brings up a point about me I am not afraid of the gas chamber because it will send me to paradice (sic) all the sooner because I now have enough slaves to work for me where everyone else has nothing when they reach paradice so they are afraid of death I am not afraid because I know that my new life is life will be an easy one in paradice death."
Another cipher sent by the Zodiak Killer was solved by Salinas teacher Donald Harden and his wife Bettye in 1969, according to KCBS radio, but the last part of the message has not been solved.
According to the FBI, five people were killed in the Bay Area in 1968 and 1969, and their deaths are attributed to the Zodiac Killer, though in a letter he claimed to have killed as many as 37 people.
The FBI never opened an investigation because it did not fall under federal jurisdiction, but law enforcement did go to the FBI for help with handwriting analysis, cryptanalysis and fingerprinting.
The identity of the Zodiac Killer is still unknown