Man shot by Salinas police accused of confronting them with spear-like weapon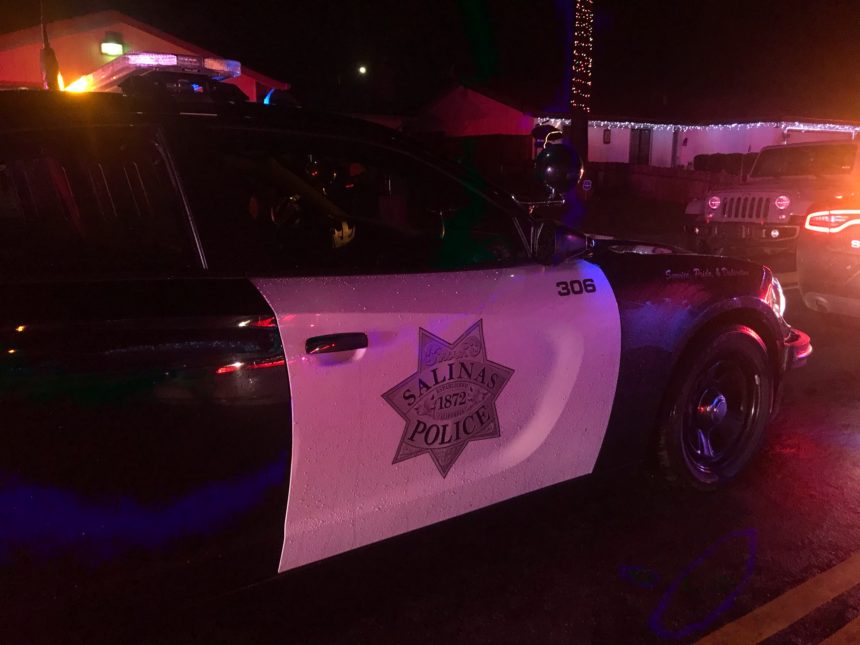 SALINAS, Calif. (KION)
UPDATE 1/21/2020 12:20 p.m. The man shot by police after he allegedly confronted them with a "spear-like weapon" will be charged with felony assault with a deadly weapon on officers, exhibiting a deadly weapon and hit and run, according to the Monterey County District Attorney's Office.
The suspect, 34-year-old Sergio Contreras Villanueva, does not have a court date set because of the extent of his injuries.
The shooting happened on Dec. 29 when police responded to a 911 call at around 8 p.m. reporting that a vehicle had crashed through a fence bordering Laurel Heights Park and hit the back of an occupied home on N. Madeira Avenue. Investigators said both the vehicle and home caught fire, and witnesses reported seeing Villanueva in the backyard heading away from the scene. The witnesses also said he had a knife and metal pole.
Officers did not find Villanueva until a second 911 call came in at around 8:13 p.m. The caller reported that someone was trying to break into the back door of their home, and the home was three houses down from the scene of the fire.
Two officers, David Pucket and Jordy Urruti, got to the second scene at around 8:20 p.m. through a narrow side yard between the home and wooden fence. When they got to the backyard, they said Villanueva confronted them while holding a 4-foot-long "spear-like weapon" with two pointed ends.
The officers said they tried to get away through the alley, but he charged them and thrusted the weapon at them as if he intended to stab them. The officers each fired six shots at Villanueva, and he was hit multiple times.
Villanueva was taken to Natividad for treatment.
Read more on the reaction from neighbors here.
UPDATE: 11:15 A.M. Monday -- Law enforcement is still at the scene of Sunday night's officer-involved shooting on North Madeira Avenue in Salinas.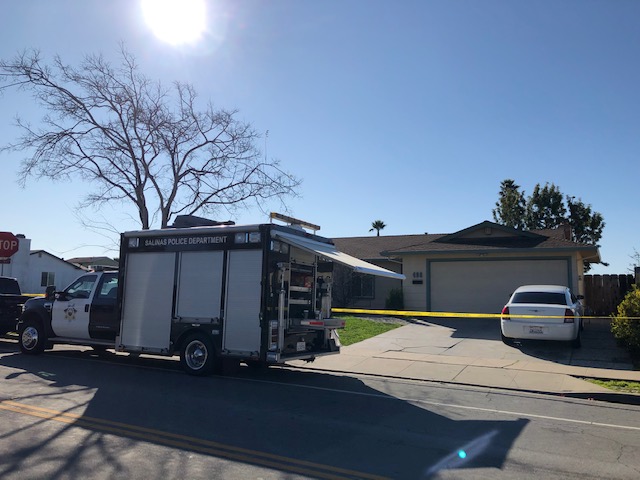 Police say the suspect who was shot by officers is the driver of the car which drove through Laurel Heights Park and crashed into a house on North Madeira Avenue. Salinas Police says that the driver fled from the crash and the shooting happened after they found him.
The suspect has not been identified.
This is a developing story.
==========================================================
UPDATE: 11:46 P.M. -- Salinas Police say the suspect involved in the officer-involved shooting on North Madeira Sunday night is in critical condition.
That suspect was transported to a medical facility and is currently receiving treatment.
ORIGINAL STORY:
One man was shot in an officer involved shooting in Salinas, Sunday night.
Details are limited on how the shooting started and who was involved, but it follows a series of events that played out around Laurel Heights Park.
The Salinas Police Department tells KION that a car drove through the park Sunday night and crashed into a house. There was a structure fire immediately after the crash.
The shooting happened shortly after officers responded.
We're told a male suspect was shot and is alive, but his current condition is not known. No officers were injured.
Since this is an officer involved shooting, the Monterey County District Attorney's Office will handle the investigation.
This is a developing story.