Hazel Hawkins Hospital sets up triage tent to prepare for coronavirus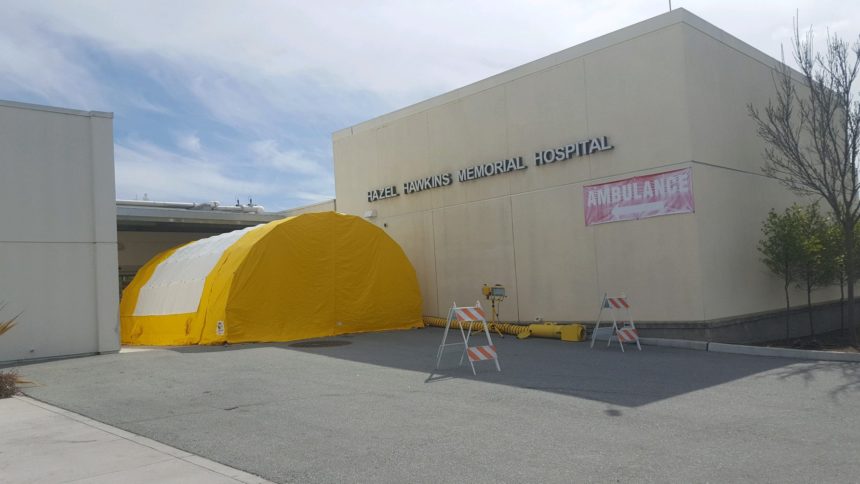 HOLLISTER, Calif. (KION) Hazel Hawkins Memorial Hospital has set up a triage tent in preparation for potential future coronavirus cases.
Two people previously tested positive for coronavirus in San Benito County, but they have since recovered and there are no additional cases.
The hospital set up the mobile Emergency Department triage tent in the ambulance bay outside the Emergency Department, and it will be come an area to screen patients if there is an outbreak of coronavirus or patient surge.
"This process allows us to minimize exposure to our staff and other patients in the ER while we evaluate a symptomatic patient's condition," said Dr. Michael Bogey, the hospital's Emergency Department Medical Director.
Staff said they are working with the San Benito County Public Health Department and CDC to be prepared in case of an outbreak. They have also tested their policies and procedures to receive, assess, treat and transfer any suspected coronavirus patients.
Anyone who shows symptoms that include fever, cough or difficulty breathing is asked to call ahead before walking into the Emergency Department at 831-636-2640.