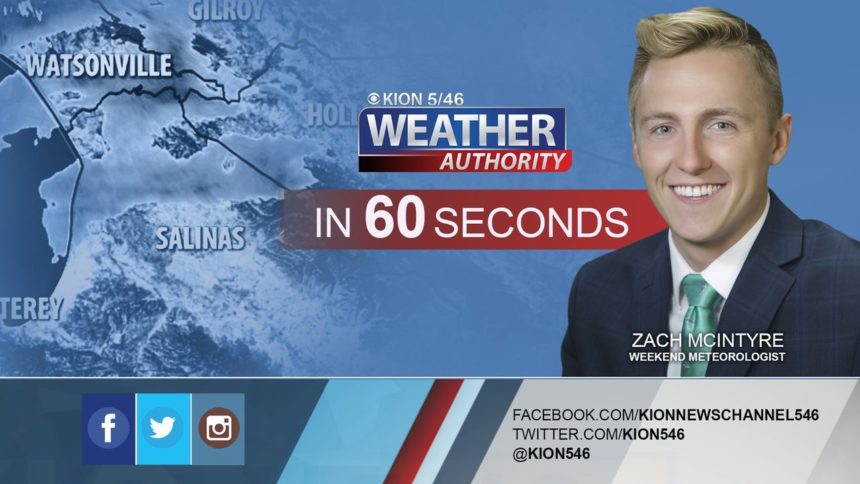 AIR QUALITY (PM2.5 AQI as of 8am)
All areas UNHEALTHY

Finally some relief from the smoke? The blocking pattern that has kept the smoke in place is finally breaking down. High pressure will drift to the east with a large trough of low pressure approaching from the west. Flow aloft will turn more southwesterly, which should clear out the high smoke as we head out of the weekend. Unfortunately, smoke will remain trapped in our marine layer over the next few days. Still, as more smoke is transported away from us, we'll slowly clean out in the low levels. A stronger, more progressive system next week should finally fully clear our skies. In the meantime, the slightly cool weather will become more seasonable out of the weekend and we'll see the daily cycle of low clouds/fog on the coast. By the end of next week, it is slightly possible the weather system could bring some precipitation to California. Though it looks much more likely farther to our north.


Monday: Patchy low clouds near the coast and widespread smoky haze. Smoke will continue to thin out, however. Air quality will remain reduced. Expect coastal highs in the 60s to around 70ºF with 70s to mid 90s inland. A bit breezy for inland valleys in the afternoon.
Overnight: Low clouds near the coast and inland valley with smoke and fog possible. Lows in the low 50s for most areas with a few southern inland valleys dipping into the 40s.
Tuesday: A touch warmer. Morning and evening low clouds with hazy skies at times. Expect coastal highs in the 60s to 70s with 70s to upper 90s inland. A bit breezy for inland valleys in the afternoon.

Extended: Slightly warmer, sunnier weather expected for most of next week. Some smoke will likely linger—seen more on the form of haze, but it will be better than recent days. A weather system near the end of the week will increase the chance of coastal drizzle and clouds. We'll also be watching for potential rain chances, though it seems like a very small chance at this time.
-------------------------------------------------------------------------

This week's normal temperatures:
--COASTAL CITIES--
LOW: 54ºF
HIGH: 72ºF

--INLAND CITIES--
LOW: 50ºF
HIGH: 86ºF

----------------------------------------------------------------------------
-The outlook from the Climate Prediction Center for September 21st – 27th calls for the likelihood of ABOVE normal temperatures and near normal precipitation. Note: Little to no precipitation typically falls this time of year.

-El Niño/La Niña STATUS: Neutral
-Forecast into Winter: La Niña Watch

-Area drought status: Moderate drought for much of Santa Cruz & Santa Clara Counties, Abnormally dry on the east shore of the bay into San Benito County. No drought classification for much of Monterey County outside of the Gabilan Range.