Your Weather in 60 Seconds with Zach 12 26 19
Cold nights, dry days ahead
Cooler and drier weather conditions are expected from Thursday into the first half of the weekend.
BEACH HAZARDS STATEMENT
-This statement will last trough 9pm and is in effect for the entire Pacific coastline from Sonoma south to Big Sur.
-Increased sneaker wave risk, increased risk of rip currents, large shore break.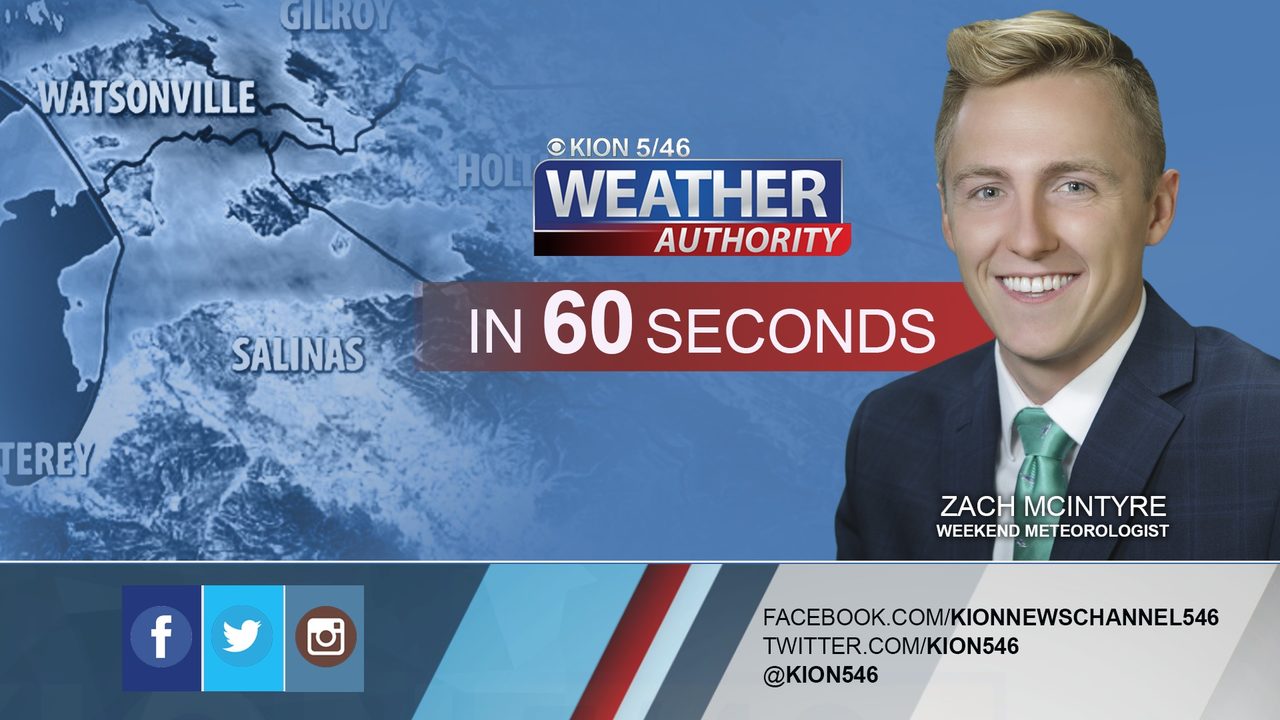 Thursday: Mostly cloudy to start, then mostly sunny by the evening. Highs in the low to mid 50s. NE winds 10-20 mph, becoming NW 10-15 mph in the afternoon.
Overnight: Mostly clear with overnight lows in the upper 30s and low 40s near the coast, with 30s for most inland locations.
Friday: Mostly sunny throughout the day. Highs will be in the in the 50s.
Extended: Dry weather will follow for the remainder of the week. Highs will be in the 40s-50s. A weak weather system will bring a slight chance of rain late Sunday into Monday.
The outlook from the Climate Prediction Center for December 28th – January 3rd calls for the likelihood of BELOW normal temperatures and near normal precipitation.
El Niño/La Niña STATUS: Neutral
(Winter) Forecast: Neutral
---
This week's normal temperatures:
--COASTAL CITIES--
LOW: 42ºF
HIGH: 59ºF
--INLAND CITIES--
LOW: 35ºF