Your Weather in 60 Seconds with Zach 12 24 19
The next rain will arrive Tuesday night and continue into Christmas morning. A second system will bring additional rain later in the day on Christmas. After the cold front passes, snow levels will drop to about 3,000 feet, bringing a chance of snow to the coastal mountains. Fairweather will develop Thursday, with dry conditions until late next weekend.

Tuesday: Mostly cloudy, with a chance of light rain during the day. Highs in the mid 50s. Northwest winds 5 to 10 mph.
Overnight: Moderate to briefly heavy rainfall will push through overnight. Mostly clear. Lows near the coast will be in the upper 30s and low 40s. Valley temperatures will drop into the mid and upper 30s.
Christmas Day: Showers, with a slight chance of thunderstorms in the
afternoon. Highs in the mid 50s. East winds 5 to 15 mph. The snow level will drop to 3k-4k feet. Some light accumulations are possible over the coastal hills.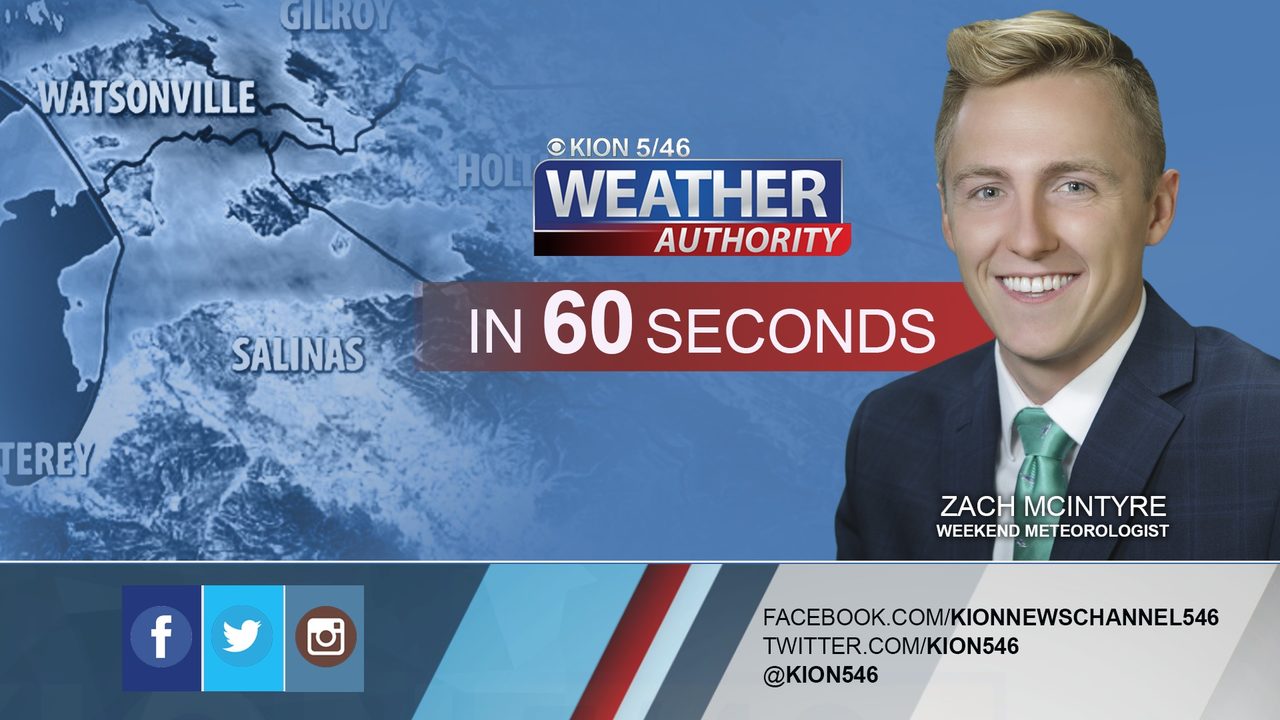 Christmas Night: Rain likely in the evening, then a chance of
rain after midnight. Lows in the lower to mid 40s. East winds
5 to 10 mph.
Extended: Dry weather will follow for the remainder of the week. Highs will be in the 40s-50s. The next chance of rain arrives late in the weekend.

The outlook from the Climate Prediction Center for December 28th – January 3rd calls for the likelihood of BELOW normal temperatures and near normal precipitation.

El Niño/La Niña STATUS: Neutral
(Winter) Forecast: Neutral

--------------------------------------------------------------------------
This week's normal temperatures:
--COASTAL CITIES--
LOW: 42ºF
HIGH: 59ºF

--INLAND CITIES--
LOW: 35ºF
HIGH: 61ºF