Your Weather in 60 Seconds with Zach 12 9 19
The weather pattern will remain somewhat active this week—just active to our north. As a result, we'll catch the tail ends of several weather systems and impacts will be minor. The next of these will slide by to the north Wednesday into Thursday. Temperatures will remain mild during this time. A stronger, but still somewhat weak system will arrive on Saturday with better rain chances and some wind. Cooler temps can be expected for the weekend.


Overnight: Partly to mostly cloudy with a chance of light showers, through sprinkles/drizzle is more likely. Lows in the upper 40s to low 50s.

Wednesday: A few sprinkles in the morning, then partly cloudy and a bit warmer. Highs mainly in the 60s. Thickening clouds and sprinkles possible again late.

Thursday: Partly cloudy and mild with highs in the 60s. Chance for a few sprinkles.

Extended: Another partly cloudy, possibly sprinkley day on Friday. A weather system will likely bring some light rain on Saturday along with breezy, cooler conditions. After a chilly day on Sunday, expect slow warming out of the weekend.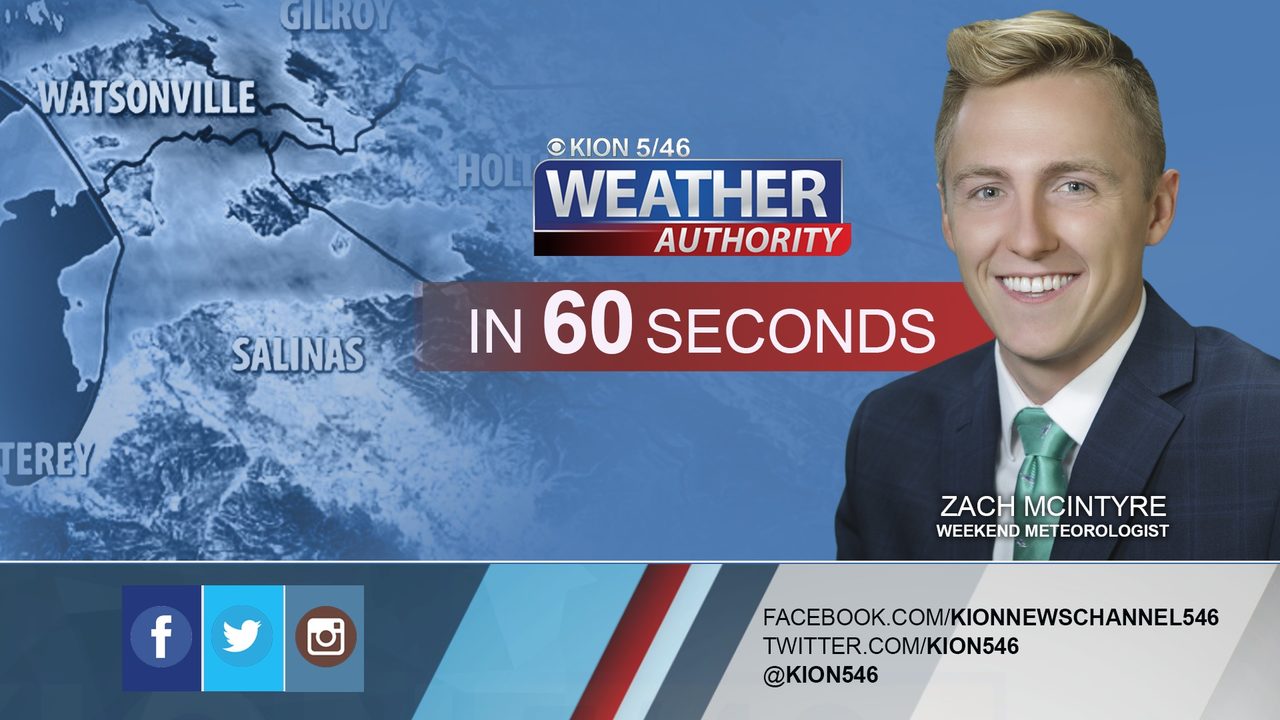 The outlook from the Climate Prediction Center for December 18th – 24th calls for the likelihood of ABOVE normal temperatures and ABOVE normal precipitation.

El Niño/La Niña STATUS: Neutral
(Winter) Forecast: Neutral

--------------------------------------------------------------------------
This week's normal temperatures:
--COASTAL CITIES--
LOW: 42ºF
HIGH: 60ºF

--INLAND CITIES--
LOW: 36ºF
HIGH: 61ºF