Your Weather in 60 Seconds with Zach 12 4 19
Rain Returns
The storm system that brought rain and wind to the region this weekend will move by to our south Wednesday with additional rainfall thrown our way. The weather will clear a bit on Thursday outside of a few sprinkles, but another system will move in on Friday bringing wind and rain once again. Dryer conditions expected starting Sunday into early next week.

Overnight: Mostly cloudy with periods of light to moderate rain. Lows in the low 50s on the coast with mid 40s to low 50s inland.

Wednesday: Mostly cloudy with some light to moderate rain early, then staying mostly cloudy and damp late with a few sprinkles lingering. Highs in the upper 50s to 60s.  

Thursday: Partly cloudy with a few sprinkles possible. Highs in the upper 50s to mid 60s.

Extended: The next system arrives on Friday. It is likely to have moderate to briefly heavy rain and gusty winds. The rain is mostly likely late. Showers linger into Saturday before dryer weather Sunday and out of the weekend. Temperatures will remain seasonable.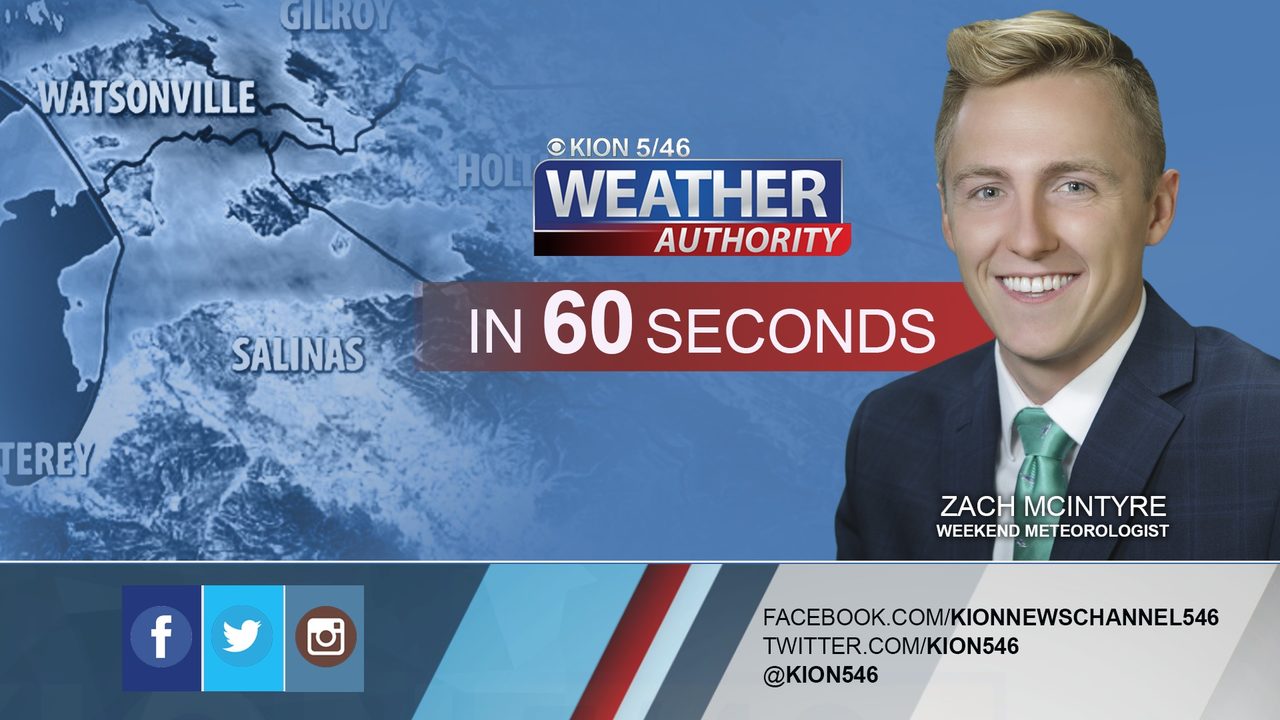 The outlook from the Climate Prediction Center for December 11th - 17th calls for the likelihood of ABOVE normal temperatures and BELOW normal precipitation.

El Niño/La Niña STATUS: Neutral
(Winter) Forecast: Neutral

--------------------------------------------------------------------------
This week's normal temperatures:
--COASTAL CITIES--
LOW: 43ºF
HIGH: 61ºF

--INLAND CITIES--
LOW: 37ºF
HIGH: 62ºF