Gillibrand defends Feinstein amid resignation calls: 'She will come back to work'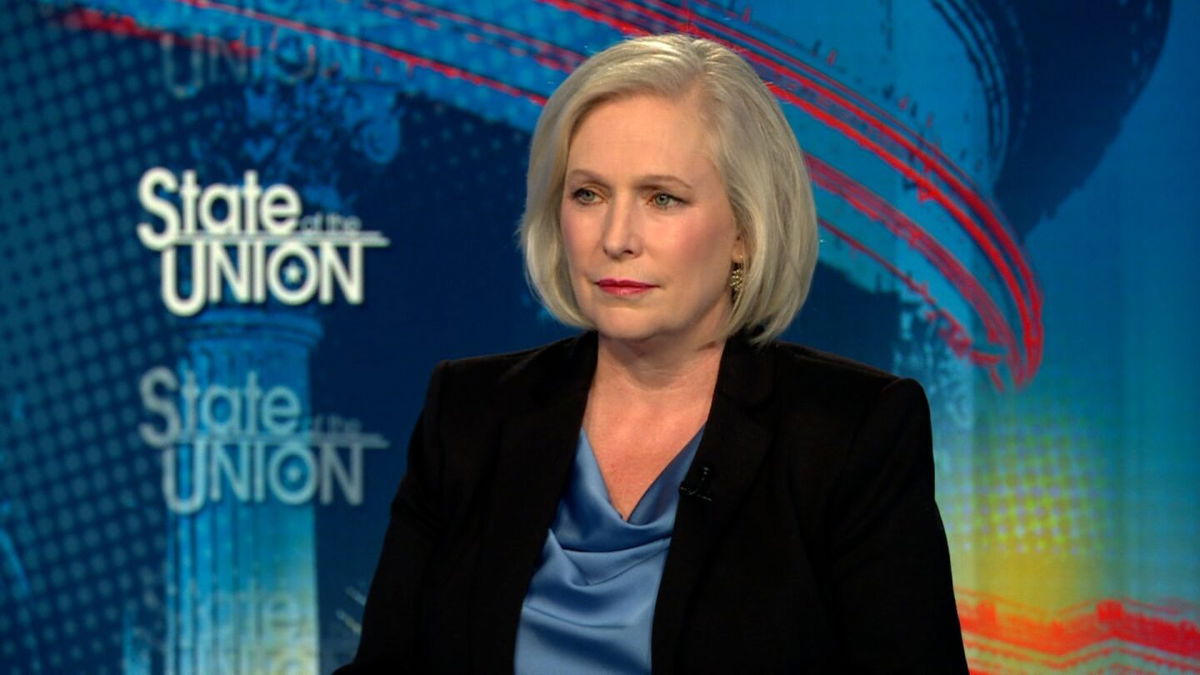 By Shawna Mizelle, CNN
Democratic Sen. Kirsten Gillibrand of New York on Sunday defended Dianne Feinstein and her ability to serve in the Senate amid calls from some Democrats for the longest-serving female US senator in history to step down.
Gillibrand, who serves with Feinstein on the Senate Intelligence Committee, told CNN's Jake Tapper on "State of the Union" that her colleague from California still asks "some of the most searing, pointed questions of anyone on that committee" and she considers her a "role model and a mentor."
Feinstein was hospitalized in March for shingles and has yet to return to the Senate. She said last week that she had asked to be "temporarily" replaced on the Senate Judiciary Committee while she is recovering but remains committed to returning to the chamber.
"We have had so many senators who have had illnesses, whether it's Mitch McConnell's illnesses or senators who have had strokes," Gillibrand said Sunday. "These are issues that — we're human. And we believe that a senator should be able to make their own judgments about when they're retiring and when they're not. And they all deserve a chance to get better and come back to work. Dianne will get better. She will come back to work."
While Feinstein has announced that she will not run for reelection in 2024, her extended absence has frustrated some Democrats on Capitol Hill as the party looks to advance nominees and legislation.
Democratic Rep. Ro Khanna of California, who called for Feinstein's resignation last week on Twitter, told CNN's Don Lemon on Thursday, "She has been an icon on issues of gun violence and women's rights, but it has become painfully obvious to many of us in California that she is no longer able to fulfill her duties as she doesn't have a clear return date."
Khanna, the co-chair of Democratic Rep. Barbara Lee's campaign to fill Feinstein's Senate seat in 2024, said Feinstein's absence on the Judiciary Committee has held up judge confirmations at a consequential time.
Still, other Democratic congresswomen expressed support for Feinstein on Sunday morning.
Democratic Wisconsin Sen. Tammy Baldwin told NBC News' "Meet the Press" that she was "pleased" Feinstein had decided to temporarily step aside from the Judiciary Committee but that "it's up to Dianne Feinstein and her family to decide whether she wants to keep on serving, and she's had a remarkable record and I respect that."
Democratic Minnesota Sen. Amy Klobuchar told ABC News' "This Week" that Democrats "are going to need her vote eventually. We have things like the debt ceiling coming up, but I think what we need to do is take her at her word."
Still, Klobuchar cautioned that "if this goes on month after month after month, then she's going to have to make a decision with her family and her friends about what her future holds, because this isn't just about California, it's about the nation."
The-CNN-Wire
™ & © 2023 Cable News Network, Inc., a Warner Bros. Discovery Company. All rights reserved.
CNN's Adrienne Winston and Andrew Millman contributed to this report.