Amid demands, Newsom introduces possibility of less restrictive county orders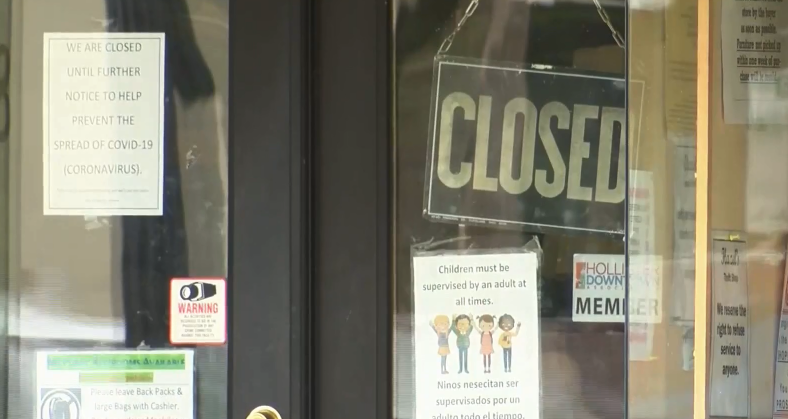 SACRAMENTO, Calif. (KION)
California Governor Gavin Newsom introduced a plan that would allow local governments to have less restrictive public health measures than the state's. As of now, health officers can only be more restrictive in their orders.
This comes after multiple local governments, including San Benito County, have asked for this change, arguing against a "one size fits all" approach.
In his press conference Monday, Governor Newsom said the state is considering "the ability for containment plans and protection plans to be put into place in regions and counties throughout the state of California, where we recognize their different conditions, and we believe different criteria should be put into place."
San Benito County Supervisor Jim Gillio released a letter he wrote to Governor Newsom last Friday, saying - "many of the current state restrictions on business in our rural region should be revised to allow business to open and operate safely. The dense urban centers in the Bay Area and Los Angeles are much different than San Benito County."
San Benito County has 52 total confirmed cases of COVID-19, which is a higher "case rate" than what is seen in Monterey County and Santa Cruz County. However, only two cases are active.
Newsom says California is moving into "stage 2" where bookstores, clothing stores, florists and sporting goods stores can reopen as early as Friday, but, other "stage 2" sectors like offices, seated dining at restaurants, shopping malls and schools are still closed.
However, Newsom says he signed an executive order that directs the State Public Health Officer to develop a criteria for "whether and how, in light of local conditions, local health officers may implement public health measures less restrictive than the statewide public health directives."
This would allow some counties to move through Stage 2 more quickly than others.
Criteria could include counties demonstrating that:
They have a low prevalence of COVID-19
They meet testing and contact tracing criteria
Their health care system is prepared in case they see a sudden rise in cases
They have plans in place to protect vulnerable populations. 
Newsom said on Monday that the criteria will be outlined "in the coming days."
San Benito County let their "shelter in place" order expire in favor of not being more restrictive than the state and getting rid of "confusion."
Monterey County released the following statement today from the Public Health Officer: "I recently revised our County Shelter in Place Order, lifting restrictions on certain industries and activities, and those changes take effect today, "explains Dr. Edward Moreno, Monterey County Health Officer. "I will be reviewing the Governor's recommendations and conferring with regional health officers to determine the best approach. The addition of community testing and state assistance in contact tracing efforts are important new resources towards implementation of Phase 2 changes."
This is a developing story