Asian stocks mixed after Wall St falls on inflation fears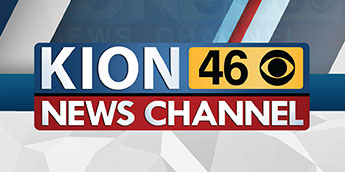 By JOE McDONALD
AP Business Writer
BEIJING (AP) — Asian stock markets were mixed Thursday after signs of enduring upward pressure on American prices added to expectations of higher interest rates for longer.
Shanghai and Seoul advanced while Tokyo and Hong Kong declined. Oil prices edged higher.
Wall Street declined Wednesday after a survey showed prices paid by U.S. manufacturers rose in February for the first time in five months despite rate increases to cool economic activity and surging inflation.
That prompted traders to raise expectations of how high the Federal Reserve might hike rates and push back when cuts might start.
"Inflation expectations are climbing again," said Brian Levitt of Invesco in a report. "The Fed pause may not be coming now until the middle of the year, at the earliest."
Elsewhere, inflation in Germany, Europe's biggest economy, held steady at 8.7% over a year earlier in February.
There are "very few to no signs of any disinflationary process outside of energy and commodity prices" despite rate hikes by the European Central Bank, said Carsten Brzeski of ING in a report.
The Shanghai Composite Index gained less than 0.1% to 3,313.29 while the Nikkei 225 in Tokyo shed 0.2% to 27,469.32. The Hang Seng in Hong Kong gave up 0.8% to 20,455.25.
The Kospi in Seoul rose 0.8% to 2,432.68 and Sydney's S&P-ASX 200 was less than 0.1% higher at 7,255.00. New Zealand, Singapore and Bangkok declined while Jakarta gained.
On Wall Street, the benchmark S&P 500 lost 0.5% to 3,951.39. The Dow Jones Industrial Average edged up less than 0.1% to 32,661.84. The Nasdaq fell 0.7% to 11,379.48.
An industry group, the Institute for Supply Management, reported an index of prices paid by manufacturers rose 51.3 from January's 44.5 on a 100-point scale on which numbers above 50 show an increase.
Some traders hoped the Fed might ease off rate increases as activity cooled and possibly start to cut by the end of this year. But those hopes have been dampened by signs inflation is sticking at high levels and warnings by Fed Chair Jerome Powell and other officials that rates will stay elevated for an extended period until price pressures are extinguished.
The Fed has raised its benchmark lending rate to 4.5% to 4.75% — from close to zero at the start of 2022 — in an effort to cool inflation to 2%.
After the latest inflation reading, traders expect the Fed to raise its key rate to at least 5.25% by June. Some expect 5.5%, the highest level in 22 years.
The Fed's latest increase was 0.25 percentage points, half the more aggressive level of previous increases, but one Fed board member has publicly suggested going back to 0.5-point hikes.
Some retailers have already offered discouraging forecasts due to inflation and other pressure on consumer spending.
Lowe's fell 5.6% for one of the largest losses in the S&P 500 after it reported weaker revenue for the latest quarter than expected.
Vaccine company Novavax tumbled 25.9% after it warned there's "substantial doubt" about its ability to stay in business over the next year. It reported a net loss of $657.9 million for the last year.
In the bond market, the yield on the 10-year U.S. Treasury, or the difference between the market price and the payout at maturity, rose to 3.99% from from 3.93% late Tuesday. It is near its highest level in three months after exceeding 4% earlier in the day.
The two-year yield, which moves more on expectations for the Fed, widened to 4.89% from 4.82%.
In energy markets, benchmark U.S. crude edged up 2 cents to $77.71 per barrel in electronic trading on the New York Mercantile Exchange. The contract rose 64 cents on Wednesday to $77.69. Brent crude, the price basis for international oil trading, gained 6 cents to $84.37 per barrel in London. It gained 86 cents the previous session to $84.31 a barrel.
The dollar rose to 136.23 yen from Wednesday's 136.17 yen. The euro edged down to $1.0657 from $1.0658.