Aho scores on power play in OT, Hurricanes rally past Kings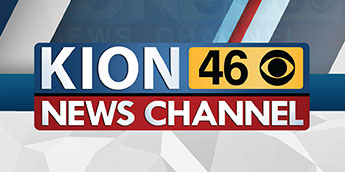 By BOB SUTTON
Associated Press
RALEIGH, N.C. (AP) — The Carolina Hurricanes keep collecting comeback victories, and their latest was quite an accomplishment.
Sebastian Aho scored on a power play with 53.8 seconds left in overtime and the Hurricanes overcame a three-goal deficit to beat the Los Angeles Kings 5-4 on Tuesday night.
It's the seventh time this season that the Metropolitan Division-leading Hurricanes have won after facing a third-period deficit.
"We got our game going," Aho said. "It wasn't panic or anything like that. Winning this hockey game was pretty special, coming from three goals behind. Gives us a lot of belief."
Brent Burns, Paul Stastny, Jordan Staal and Teuvo Teravainen also scored for the Hurricanes, who trailed 4-1 entering the third period. Andrei Svechnikov had two assists and Frederik Andersen stopped 17 shots.
"Give them credit for not packing it in," Hurricanes coach Rod Brind'Amour said. "It's 4-1 going to the third, not playing very well and then we decided to put a good effort up and got rewarded."
It was just the fifth time in 25 seasons that Carolina trailed by three goals in the third period and ended up with a victory.
Aho has scored in five straight games as the Hurricanes extended their winning streak to six games and their points streak to nine games. Aho has a franchise-record eight career overtime goals.
Adrian Kempe scored twice and Kevin Fiala and Anze Kopitar added goals for the Kings, who scored all four of their goals in the second period. Kopitar and Drew Doughty each had two assists, and Pheonix Copley made 26 saves.
"We knew they were going to push," Kings coach Todd McLellan said of Carolina. "We thought we could handle it. I actually didn't think we played a terrible period."
Carolina scored on three of its 10 shots in the third.
This was the second unlikely result of the Hurricanes' three-game homestand. They rallied from a two-goal deficit in the last two minutes of regulation in Friday night's overtime win over San Jose.
"Of course, we don't want to be down that many goals," Teravainen said. "We always have a feeling of just getting back in the game. Play strong, play our way and we'll get a couple of goals and it happened again."
Teravainen's fifth goal of the season with 7:29 to play in regulation forced overtime. It came on Carolina's first power play of the game.
Aho has a team-leading 22 goals, including seven in a five-game span.
Kempe had the first and third goals for the Kings, giving him four two-goal games this season. He leads the Kings with 22 goals.
The Kings wrapped up play prior to the All-Star break by going 3-2-1 on a season-high six-game trip.
"It has been a long 12 days, dragged out here to the bitter end," McLellan said. "The fact that we could come out above .500 is a good thing for us. Not a lot of teams from out West that are doing that."
NO YELLING HERE
Brind'Amour was hoarse afterward.
"My voice is gone, so wore me out," he said.
That might have prevented a full tongue-lashing from the coach during the second intermission.
"Pretty calm," Teravainen said of the scene between periods. "He was kind of losing his voice, so he didn't want to yell too bad, I guess."
ICE MATTERS
The Hurricanes improved to 19-2-4 when leading after the first period. … It was just the second Los Angeles game to go beyond regulation in January. The Kings won the other in overtime a week earlier at Philadelphia. … Stastny has goals in back-to-back games for the first time this season.
UP NEXT
Kings: After the All-Star break, host Pittsburgh on Feb. 11.
Hurricanes: At Buffalo on Wednesday.
___
AP NHL: https://apnews.com/hub/nhl and https://twitter.com/AP_Sports