Nevada says Tesla's possible tax breaks stay secret, for now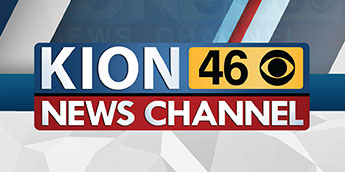 By GABE STERN
Associated Press/Report for America
RENO, Nev. (AP) — The details of any potential tax breaks for Tesla's $3.6 billion expansion of its Nevada factory will remain secret until late February, under a nondisclosure agreement that state officials signed with the electric carmaker.
The governor's economic development office will release the tax-abatement request on Feb 27, just three days before the office votes on whether the planned factory expansion is eligible to receive those tax breaks, spokesperson Gregory Bortolin said. He said the nondisclosure agreement means he can't give exact figures for any possible tax abatements.
Tesla, run by billionaire CEO Elon Musk, intends to produce high volumes of semitrucks and make enough cell batteries for 2 million light-duty vehicles annually in Nevada.
The project was announced last week, and will expand an existing operation at the Tahoe Reno Industrial Center, about 20 miles (32 kilometers) east of Reno-Sparks along Interstate 80. The plan takes the company a step closer to accomplishing previously announced plans to ramp up production of fully electric Tesla Semi vehicles, in order to make 50,000 trucks in North America in 2024.
The company said it expects to bring 3,000 new jobs to northern Nevada, a key part of Republican Gov. Joe Lombardo's early plans to diversify the state's economy.
"Economic development matters," Lombardo said after announcing the partnership at his state of the state address last week "I'm proud to declare that Nevada is back open for business, effective immediately."
The Nevada Current first reported the possibility of the new tax abatements.
When Tesla in 2014 announced its first $3.5 billion investment in northern Nevada, the company received about $1.25 billion over 20 years — one of the largest in the country at the time.
At a special legislative session that year, state legislators passed a law that would trigger tax abatements for large development projects. Qualified projects that make $3.5 billion in investments within a 10 year period — such as the Tesla expansion — could be eligible for several abatements.
Tesla benefited over $410 million in tax abatements since 2014, according to the latest latest report by the Governor's Office of Economic Development.
Bortolin, the agency's spokesperson, said in a statement that he could not comment on "what might happen going forward," but stressed that Tesla has invested $6.2 billion in Nevada and created more than 11,000 total jobs.
Tesla did not immediately respond to a request for comment. Musk tweeted Tuesday that the company expects the factory to eventually be "almost entirely solar-powered."
___
This story has been updated to correct the of the name of the facility being expanded. It is the Tahoe Reno Industrial Center, not the Truckee Reno Industrial Center.
____
Stern is a corps member for the Associated Press/Report for America Statehouse News Initiative. Report for America is a nonprofit national service program that places journalists in local newsrooms. Follow him on Twitter: @gabestern326.