Legendary Santa Cruz dog surfer to retire at World Dog Surfing Championship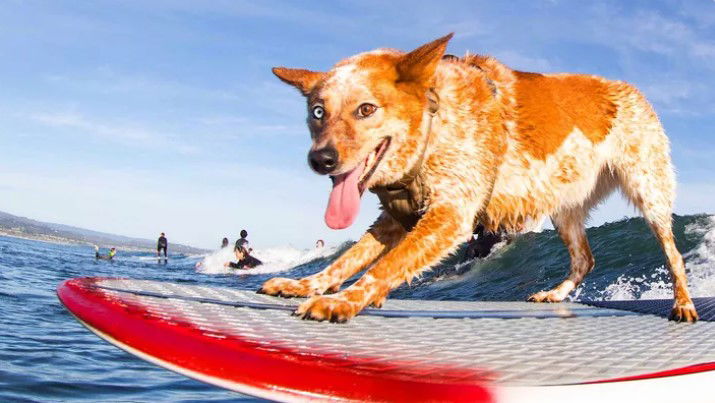 SANTA CRUZ, Calif. (KION-TV)  UPDATE ON AUG. 5, 2023 AT 3:35 PM- Skyler will hang 20 for the last time at the World Dog Surfing Championship in Pacifica.
Her owner Homer Henard said Skyler turned 15 and has been slowing down a bit. Like all the greats before her, she realized it was time for the next generation to take the lead.
"We will only be competing in the dog/ human tandem part of the competition…. We still will be participating in our calling surf therapy helping others and sharing our passion for the Ocean & Surfing," said Henard via Instagram.
In September Skyler was found with a heart tumor, so she is no stranger to fighting through adversity.
World Dog Surfing Champion from Santa Cruz living with heart tumor
A beloved Santa Cruz dog that has served as a therapy dog and won the World Dog Surfing Championship in Pacifica this year has been found with a tumor near her heart.
Skyler the Surfing Dog's owner Homer Henard said she was recently found with a tumor just weeks after she won the competition. He is now asking the public to assist him with surgery costs.
She is scheduled for surgery on Sept. 12 to remove the tumor.
"Any prayers and happy thoughts are appreciated! Any donation amount you can contribute would be greatly appreciated," Henard said in a gofundme post. "Thank you, in advance for any support you can offer to help with Skyler's medical care."
Henard added that he has surfed with Skyler since she was a puppy.
You can click here if you'd like to donate and help Skyler with her surgery.