Art installation documents CZU Lightning Complex Fire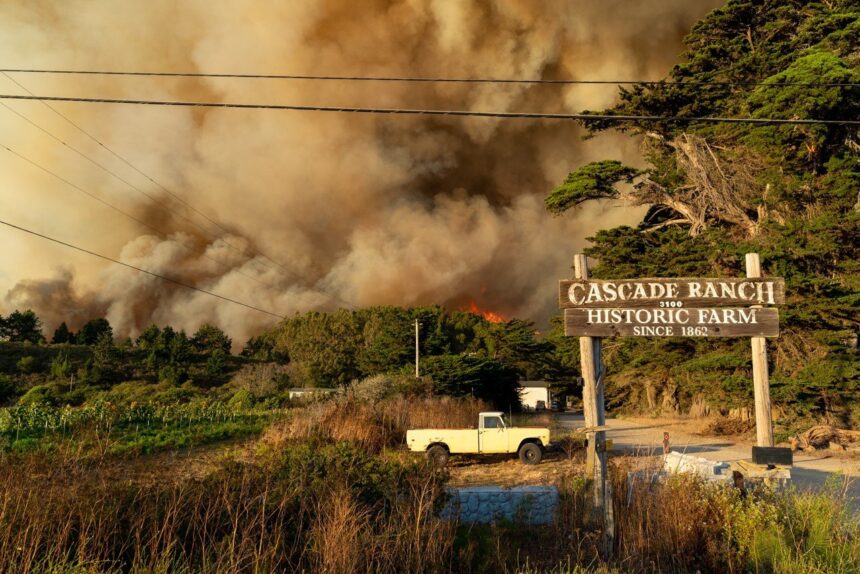 FELTON, Calif. (KION) An art installation dedicated to everyone affected by the CZU Lightning Complex Fire opens Saturday.
Devi Pride is a well-known photographer in the area who lost her home during the CZU fires that ravaged San Mateo and Santa Cruz counties last year.
She lost everything including much of her equipment.
"I evacuated like everyone else. I didn't quite know what to do so I didn't really take things, so I went through the mourning process of the things that I lost and the memories that are gone and all of those things," said Pride.

But, for Pride, the fires were transformative, much like a phoenix rising from the ashes.
"It's kinda like this weird transformation that happens. Not all good and not all bad," said Pride.
Her new art installation starts with a poem that Pride wrote, accompanied with images of her land and home after the fires, emphasizing the rebirth and resilience of the area. Pride says the community is still in the process of healing and hopes that this display will help survivors process their emotions.

"I feel as though seeing those words, you get a chance to reflect back on your own experience and in a way that you're acknowledging what happened. You're not brushing it aside and trying to ignore it. You're letting yourself feel but you're moving through it and allowing yourself to get to a deeper level of healing," said Pride.
The art installation was made possible through an anonymous donation made specifically for the survivors of the CZU fires.
The executive director of County Park Friends says this is one attempt of serving the health and wellness needs for the community through nature and art.
"That's intended to reflect the experience of the fire survivors and also just to be a supportive, healing, free and accessible experience for folks to come out and enjoy," said Mariah Roberts, Executive Director of County Parks Friends.
For Pride, community and communication were important vessels of healing.
"It was the strength and the beauty and the love of this community that helped me move through it and helped so many of us," said Pride.
The art installation leads into a recovery center in the Felton Library to provide resources for the survivors of the fires. Those resources will be available for people on Tuesday, when the library reopens.
The art installation is now available to the public.