Election results certified in Monterey County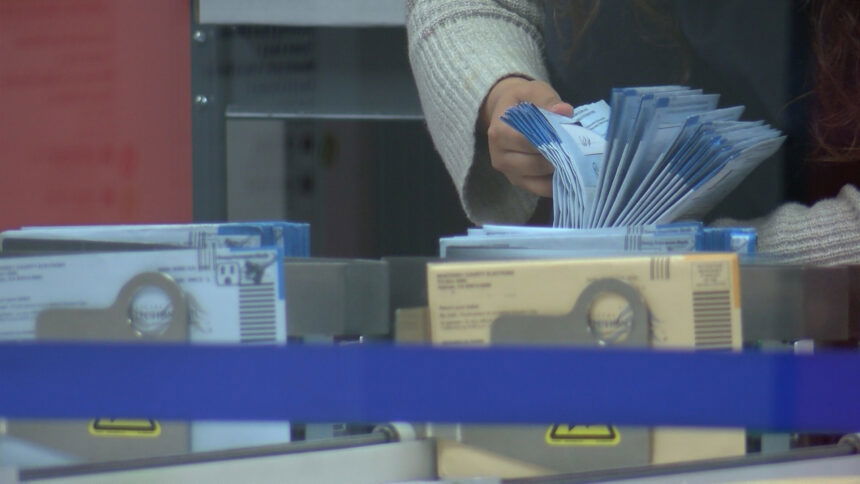 MONTEREY COUNTY, Calif. (KION) Monterey County Elections announced Tuesday that Registrar of Voters Claudio Valenzuela has certified the results for the General Election earlier this month.
According to the elections office, there was a voter turnout of 80.21% and the highest voter registration level in the county's history at 206,917.
Elections officials said they started preparing for an all vote by mail election when they moved to their new facility before the COVID-19 pandemic. They said they were able to allow multiple activities to run at the same time, but they also updated the vote by mail processing system and updated vote by mail practices.
"I am very proud that voters in Monterey County heard the message to vote by mail and vote early in order to avoid crowding the polling places on Election Day. This fact is reflected in the turnout of 74.71% vote by mail compared to only 5.51% of voters voting at the polls" Valenzuela said.
Even during the COVID-19 pandemic, elections officials said staff worked long hours to make sure voters got their ballot packages before the deadline.
Valenzuela said many of the poll workers were volunteering in elections for the first time and thanked them for their work.
Some of the winners of top races include:
County Supervisor, District 4: Wendy Root Askew
Carmel-by-the-Sea Mayor: Dave Potter
Del Rey Oaks Mayor: Alison Kerr
Gonzales Mayor: Jose L. Rios
Monterey Mayor: Clyde Roberson
Monterey City Council: Dan Albert and Alan Haffa
Salinas Mayor: Kimbley Craig
Salinas City Council, District 1: Carla Viviana Gonzalez
Salinas City Council, District 4: Orlando Osornio
Salinas City Council, District 6: Anthony Rocha
Seaside Mayor: Ian Oglesby
Seaside City Council: Alexis Garcia-Arrazola and David R. Pacheco