Salinas driver arrested on DUI charges after allegedly leading police on short chase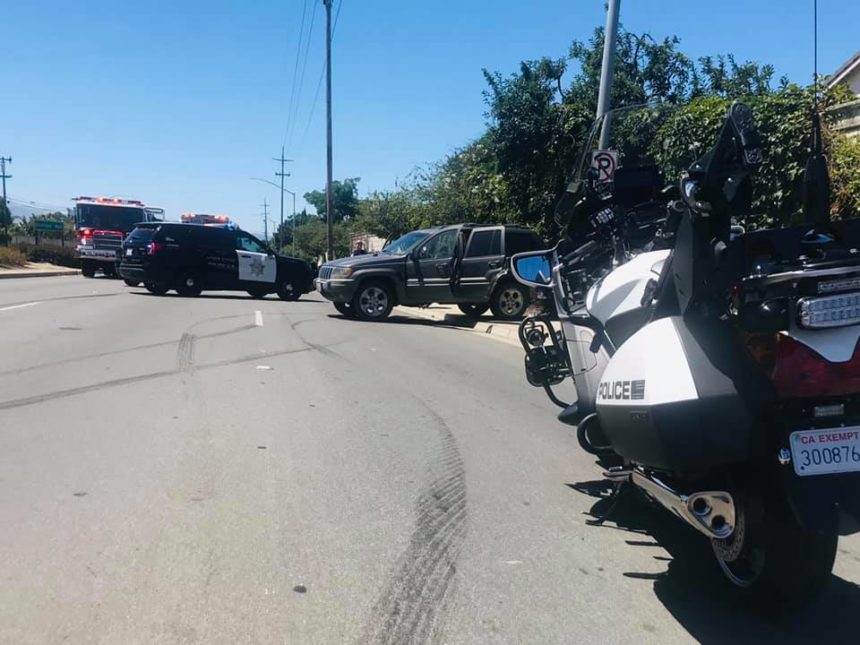 SALINAS, Calif. (KION) A driver was arrested by Salinas police following an incident involving an alleged hit-and-run and a short pursuit.
Officers were sent to the 7-11 Gas Station at the corner of Natividad Road and Boronda Road Tuesday at around 11:15 a.m. for a report of a Jeep Cherokee that hit a car and kept driving erratically around the parking lot.
When they got there, the officers said they tried to get the driver to stop, but he did not listen and a short chase started.
Police used a PIT maneuver to stop the Jeep, but the driver tried to run away. With the help of K9 Avi, the 19-year-old driver was arrested.
He is facing charges that include drug-related DUI, hit-and-run, resisting arrest, vehicle pursuit and being unlicenced.