Endangered fish spotted in San Benito River for first time in 75 years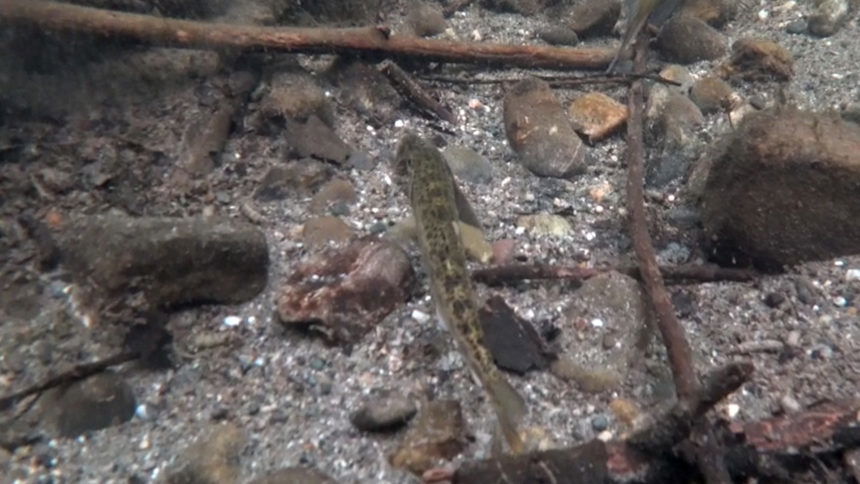 SAN BENITO COUNTY, Calif. (KION) An endangered trout has been spotted in the San Benito river, and according to conservationists it's a sign of a rejuvenated Pajaro River Watershed.
Earlier this month, a Steelhead Trout was spotted in the river for the first time in nearly a century. The brown spotted fish is a native of the Pajaro River Watershed.
"They're beautiful, like Rainbow Trout on steroids!" CEO of Coastal Habitat Education and Environmental Restoration (CHEER) Herman Garcia said.
Prior to this year, the trout has been eliminated from the Pajaro and San Benito river.
Decades of illegal dumping and pollution in the river erased the Steelhead trout from its native habitat.
Now parts of the trash filled watershed, has turned to its original state,
and it's thanks to Garcia and his local volunteer conservation group.
They've spent the last several decades as the first line of defense from preventing more pollution from hitting the Monterey Bay.
"Now it's sweet-smelling and fresh because we took all of the junk out of there," Garcia said.
Last year, Garcia approached Rider McDowell, who owns the thousands of acres off Highway 101 near Betabel road. He purchased the land to create a vintage road side stop with all proceeds going to pediatric cancer research. It was his sons vision, who recently died of cancer.
Now he's discovered they could help in another way too.
"Initially we weren't even aware of [the watershed]. We bought it as is, and it turned out it was a major dumping ground for the entire county," McDowell said.
Through McDowell, The Children's Cancer Funding Group owns that land along the Betabel River Watershed. McDowell granted CHEER access to the San Benito and Pajaro River to reclaim the habitat for Steelhead trout and repair the ecosystem of the river.
CHEER has spent months picking up 3,000-5,000 pounds of junk every day.
The restored Eco-system and return of the Steelhead also represents cleaner water for San Benito County.
"Steelhead are a key indicator species to your water quality. They can not survive or be sustainable unless they have good to very good water quality. It didn't happen by accident," Garcia said.
Now that Steelhead have spawned in the river, leaving 5,000-10,000 eggs, the fish will continue migrating down stream and into the Monterey Bay.
"You clean it up and here they come. Nature is that way. She recovers fast," Garcia said.
A clear sign of the power of the human footprint.