Here's a break down of how Central Coast counties are handling the coronavirus situation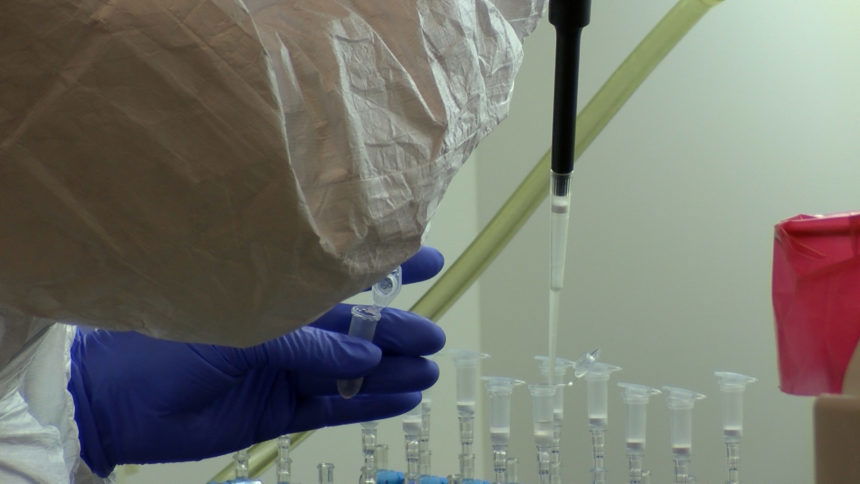 It's hard to escape the word coronavirus the past few weeks. Like the entire nation, Monterey, Santa Cruz and San Benito counties are dealing with what's now being labeled a pandemic.
We've broken down what we know by county.
SANTA CRUZ COUNTY
There are currently 13 confirmed cases of coronavirus in Santa Cruz County. It's the only county on the Central Coast with confirmed cases. The County Public Health Services Department says the number of cases now qualify it to be considered having community spread.
On Monday, 3/16, Santa Cruz County issued a "shelter-in-place" order mirroring the directive from a number of Bay Area counties. Essential services and activities remain open. Restaurants can stay open at half-capacity, but bars and nightclubs are ordered to close. People can be cited for leaving home for non-essential reasons.
UC Santa Cruz has suspended in-person classes, students are working remotely and asked to leave campus if possible.
Santa Cruz County has closed schools, as someone in the facility at Rio Del Mar tested was among those who positive.
A few other notable changes include:
Santa Cruz Warriors' basketball games have been suspended until further notice.
Special Olympics Santa Cruz Polar Plunge fundraiser scheduled for Saturday, March 21st has been canceled.
The Santa Cruz County Clerk has cancelled their Passport Saturday scheduled for March 21st. The Santa Cruz County Clerk's Office will continue to be open during regular business hours Monday through Friday to accept passport applications as long as the County Government Center is open.
The city of Watsonville has canceled all recreational programs and events, along with Watsonville Main Library and Freedom Library 
The Aptos/La Selva Fire District has canceled their community CPR Class scheduled for Saturday, March 28th.
MONTEREY COUNTY
On 3/17, Monterey County announced their first two confirmed cases of COVID-19.
The county also issued a "shelter-in-place" order, limiting business and public to only essential activities and services. Detailed information on the order - here
21 passengers on board the coronavirus-stricken Grand Princess cruise ship are currently being quarantined at the Asilomar Conference grounds. Officials say there is potential for up to 24 patients to be housed on the grounds. That will be up to the state of California. Local officials say they are working their best to accommodate every request made by the state.
The County of Monterey is the latest to close schools for the remainder of March. Following that, each school is responsible for communicating to parents what the plan of action will be.
The City of Monterey has posted many closures of public facilities including the Monterey Sports Center and libraries. To view the full list, click here.
The City of Salinas will close all libraries and recreation centers effective Saturday, March 14, 2020 until further notice.
Many cities, including Monterey, Salinas, Seaside, Marina, Greenfield, Soledad, Gonzales and King City have declared local emergencies.
A few other notable changes include:
The Big Sur marathon has been postponed.
The Sea Otter Classic has been rescheduled.
The City of Pacific Grove has canceled 'Good Old Days.'
District 9 Little League has suspended all games and practices until further notice. For any other league questions, you are asked to contact them directly.
Carmel Jewish Film Festival has postponed the final six events. Remaining events will be rescheduled and all tickets will be honored at that time.
The March 21st 'Monster Band' event has been canceled and will be rescheduled.
Monterey Bay Aquarium will also temporarily close its doors to undergo a deep cleaning. The Aquarium plans to reopen on March 27.
The Monterey Countywide Spelling Bee, originally scheduled for Sunday, March 15, 2020 is postponed.
Monterey County Pops Concert has been canceled.
SAN BENITO COUNTY
Currently there are five confirmed cases in San Benito County. One man, a Hollister resident in his 60s, died from COVID-19.
On 3/17, the county announced a "shelter-in-place" order. Residents will be allowed to leave their homes for essential services and activities.  Essential services, such as doctor's offices and grocery stores, will remain open.
Hollister announced a "shelter-in-place" order on 3/16.
A few notable changes include:
The San Benito County Farm Bureau has canceled this year's Farm Day scheduled for March 17th.
Schools in the county will close beginning 3/16.
This list will be continuously updated. Check back for any updates.