Projectile suspect makes first court appearance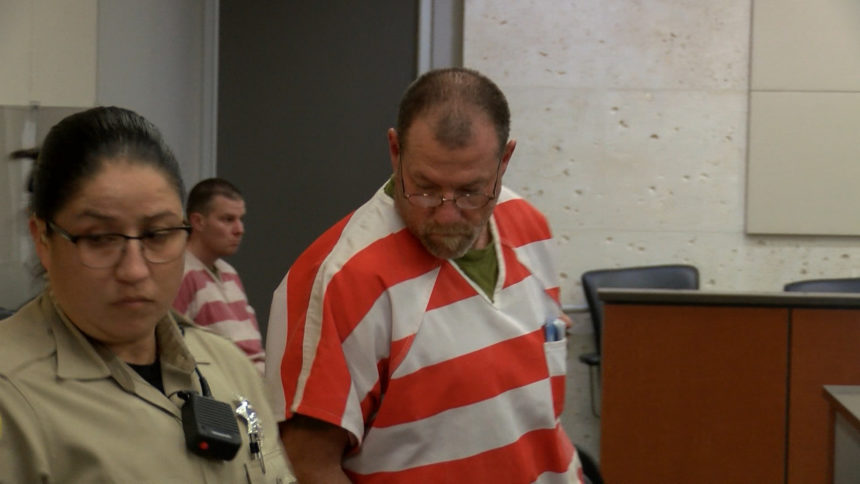 SALINAS, Calif. (KION) Charles Kenneth Lafferty, the man suspected of hitting cars with glass marbles on Monterey and San Benito County highways, has been charged with nine counts of assault with a deadly weapon, according to the Monterey County District Attorney's Office.
In a Monterey County courtroom Friday afternoon, Lafferty's arraignment hearing was delayed until Monday. He did not enter a plea.
"We have filed the initial charges, and we're filling additional reports. We had a little glitch in our system that prevented us from getting the additional charges we wanted," Deputy District Attorney Matthew L'heureux said.
The District Attorney's Office plans to file more charges Monday.
The charges are related to nine different vehicles hit by projectiles in Monterey County between November 2019 and January 2020.
Among the victims in this complain is Alan Jenkins who KION spoke with on Thanksgiving after he was struck along SR 156.
"The officer was said someone was driving the opposite direction and either threw something or, something happened. We don't know. They're still trying to figure it out," Jenkins said in November.
Investigators say there is evidence he's responsible for at least one attack in San Benito County.
Lafferty was arrested in connection to 69 reports of projectiles between February 2019 and January 2020. He was arrested in Nipomo.
The CHP said five people were injured by broken glass in the attacks, but the injuries were minor. Investigators believe he is the only person involved.
If convicted, Lafferty could possibly face a long prison sentence for assault with a deadly weapon.
"It could be a maximum of four years [for one count]. The other counts could likely run one third of the middle term consecutively, which would be an additional year for each count," Lafferty said.
Lafferty is in custody with a $270,000 bail.
Read the complaint KION obtained here: