3 arrested in sexual assault and kidnapping that started in Capitola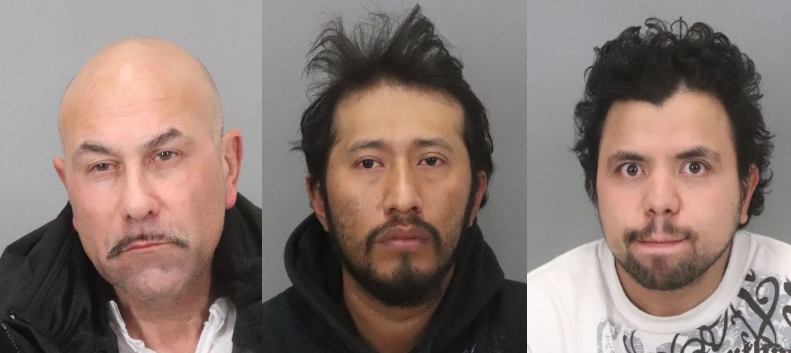 CAPITOLA, Calif. (KION)
A 14-year-old girl was rescued from a nightmare in San Jose after being sexually assaulted and kidnapped from Capitola, according to San Jose Police. Three men have been arrested.
Police say the Albert Thomas Vasquez, 55, met with the victim in Capitola on January 14th, where he allegedly gave her drugs - incapacitating her. That is when police believe Vasquez reached out to Antonio Quirino Salvador, 34, and Hediberto Gonzalez Avarenga, 31. SJPD says they forced the girl in their vehicle where Vasquez sexually assault her.
That is when police say the suspects drove to the E-Z 8 Motel in San Jose where Vazsquez sexually assaulted her again after carrying the victim to a second floor room.
It is at the motel where the victim used Snapchat to tell friends she was kidnapped. Despite the victim not knowing where she was, her friends were able to find her location through the Snapchat App and call 911.
Police responded to the motel on North First Street where they found and arrested Vasquez outside a room. The victim was discovered inside.
Salvador and Avarenga were taken into custody the following day, January 15.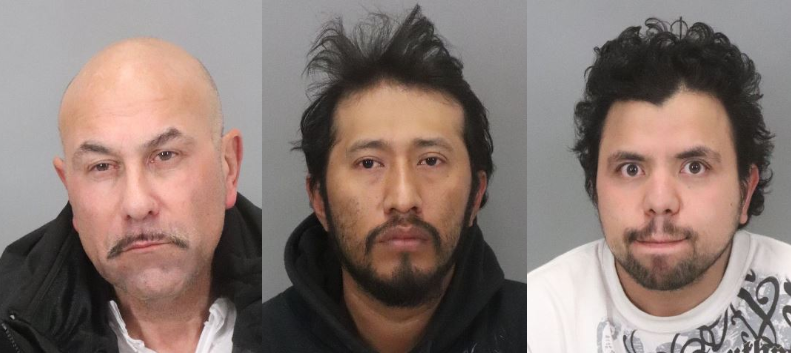 KION spoke with Sharan Dhanoa with the South Bay Coalition to End Human Tracking. While this case hasn't been called human trafficking, Dhanoa says it could have ended that way if the girl wasn't found.
"It's not clear this was a human trafficking case, but it certainly could have been. (It) sounds like she was really well-equipped in reaching out for help using the tools she had, "Dhanoa said.
She says that while social media is unfortunately a tool where predators try to connect with potential victims, social media can also be used to spread awareness about these types of dangers.
"We also need to meet young people where they are. Social media is a really good lifeline. There are groups that are starting to use technology to reach young persons who might be engaging... we are trying to create tools to increase awareness and safety for young children through social media."
Dhanoa wants to encourage conversation. She says people should be "allies" for their friends. Students can tell changes in their classmates and raise red flags when they see something that doesn't seem right.
"I just think that a situation like this really calls attention to having a conversation with children and young adults about how they can access help when they need it. I think this young lady is really remarkable," Dhanoa said.
Vasquez was arrested on charges of kidnapping to commit rape, digital penetration with a child under 14 years with force, false imprisonment, lewd act with a child 14 or 15 years with force and rape by intoxication or controlled substance
Salvador and Avarenga were booked for kidnapping.
Anyone with information on this case or similar incidents including the suspects if asked to contact Detective Anthony Barajas of the San Jose Police Department's Sexual Assault Investigations Unit at 408-277-4102.

You can remain anonymous by calling the Crime Stoppers Tip Line, (408) 947-STOP (7867), or click the "Submit a Tip" link below.
People with information leading to an arrested and conviction may be eligible for a cash reward from the Silicon Valley Crime Stoppers.